Over time, we have come to see that each celebrity has his or her own way of drawing attention through different means including engaging in fights, tongue lashing among other rogue behaviours. A handful of Kenyan celebrities have engaged in several fights and more often than not, they are usually over petty issues.
So why do they fight?
Sometimes fans enjoy watching the videos or reading about the stories of fights, and that may be part of the reasons they keep doing what they do best.
Below are few celebrities who engaged in fights:
Miguna Miguna VS Passaris
In 2016, JKL aired a live debate of those vying for the Nairobi Gubernatorial seat to which all declared candidates were invited to but only Esther Passaris and Miguna Miguna showed up for.
A video circulating on social media showed him making a 'rape joke' during one of the commercial breaks. Controversial politician Miguna Miguna stunned viewers of the popular JKL show when he told his rival Esther Passaris "you are so beautiful, everybody wants to rape you".
The feisty politician claimed that the Passaris had claimed that she would take a sex holiday in 2008 if Cord leader Raila Odinga was declared president. He also called her a socialite bimbo.
Ian Mugoya VS Dennis Oliech
This fight happened at the 50th edition of Blankets and Wine held at Carnivore (yes, in those early days of the event) and it was crazy. Oliech was unhappy that his date kept giving her attention (undivided at that) to Ian Mugoya. And Oliech wasn't having any of it. So he let Ian Mugoya know about it. The hard way.
Adelle Onyango VS Jalang'o
In April 2019, Jalang'o weighed in on Ivy Wangechi's murder by saying young women should not take money from men if they are not planning to sleep with them because nothing is free. These remarks prompted a response by Adelle who said the radio personality is ignorant and reckless.
Adelle claims that Jalang'o has a toxic review on femicide. She went on to write saying; "1st. It's Perspective 2ndly. I haven't invited you so please don't allude to that. I still believe you have a very TOXIC review on FEMICIDE that I absolutely will not amplify on my platform!"
Jalang'o VS Jeff Koinange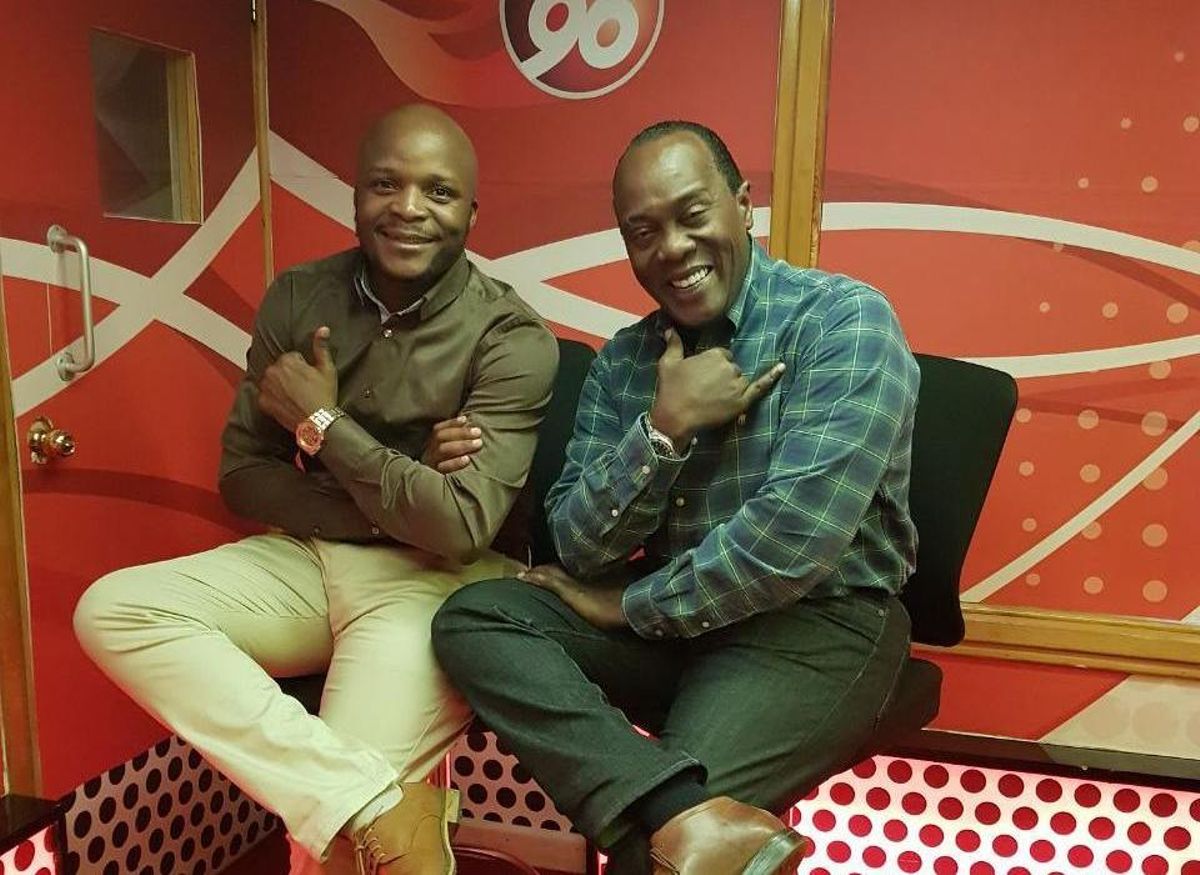 In 2018, during their morning show things almost took a turn for the worst while discussing the recent spate of school fires.
While Jalas argued that the idea of burning schools was justifiable in some cases, Jeff went ahead to trash the notion and in the process referred to the host of the seasoned event as stupid.
Prezzo VS Chipukeezy
Chipukeezy was on the receiving end of Prezzo's knuckle sandwich after they came to loggerheads after Prezzo allegedly disrespected Chipukeezy's woman and he attempted to defend her. Aye, that didn't end well for Chipukeezy who was komongwad by Prezzo and his entourage. He kept all his teeth though.
Shappaman VS Camp Mulla Fans
Shappaman, then a Camp Mulla member was always getting involved in altercations. And sometimes things didn't go his way. One such incident occurred at Blankets and Wine at Mamba Village where he and some random fan got into it and rolled in the mud for quite some time before cooler heads prevailed.