7 Simple Ways Msupa S Can Make A Musical Comeback and Return to Glory
Self-proclaimed Kalenjin queen of rap Msupa S made headlines when her remix of the hit All The Way Up in which she dissed female rappers including Femi One, Sosuun, Noti Flow and Kyki went viral.
Her diss song landed her a collaboration with Kenya's king of hip hop Khligraph Jones which raised her street cred and sealed her celebrity status.
The rap goddess, however, disappeared from the limelight after she split with her baby daddy cum manager of six years because of cheating and abuse. The last time the internet heard of the rapper, they were dissing her rap skills after a failed rap battle.
Her hope for fame should not die as there are a couple of ways she can redeem her status in society. Here are 7 ways she can make a musical comeback.
1.Dating a Superstar
Celebrities do it all the time to remain relevant. She should couple up with one of the big artists in Kenya today. The Gengeton wave is hot right now so by picking one of the youngsters is bound to bring her back like she never left.
2. Collaboration
Collaborating with Khaligraph Jones is one of the highlights of her career. She should get more collaborations with famous artists to widen her fanbase and get back to the top.
3. Controversies
Controversies are the reasons many Kenyan celebrities like socialites remain relevant. Starting beef with other artists is a strategy that has been used by the best in the game including Khaligraph himself.
Another controversial strategy the rapper can use is the sex-tape way. We all remember how her allegations against Willy Tuba seeking sexual favours for airplay went.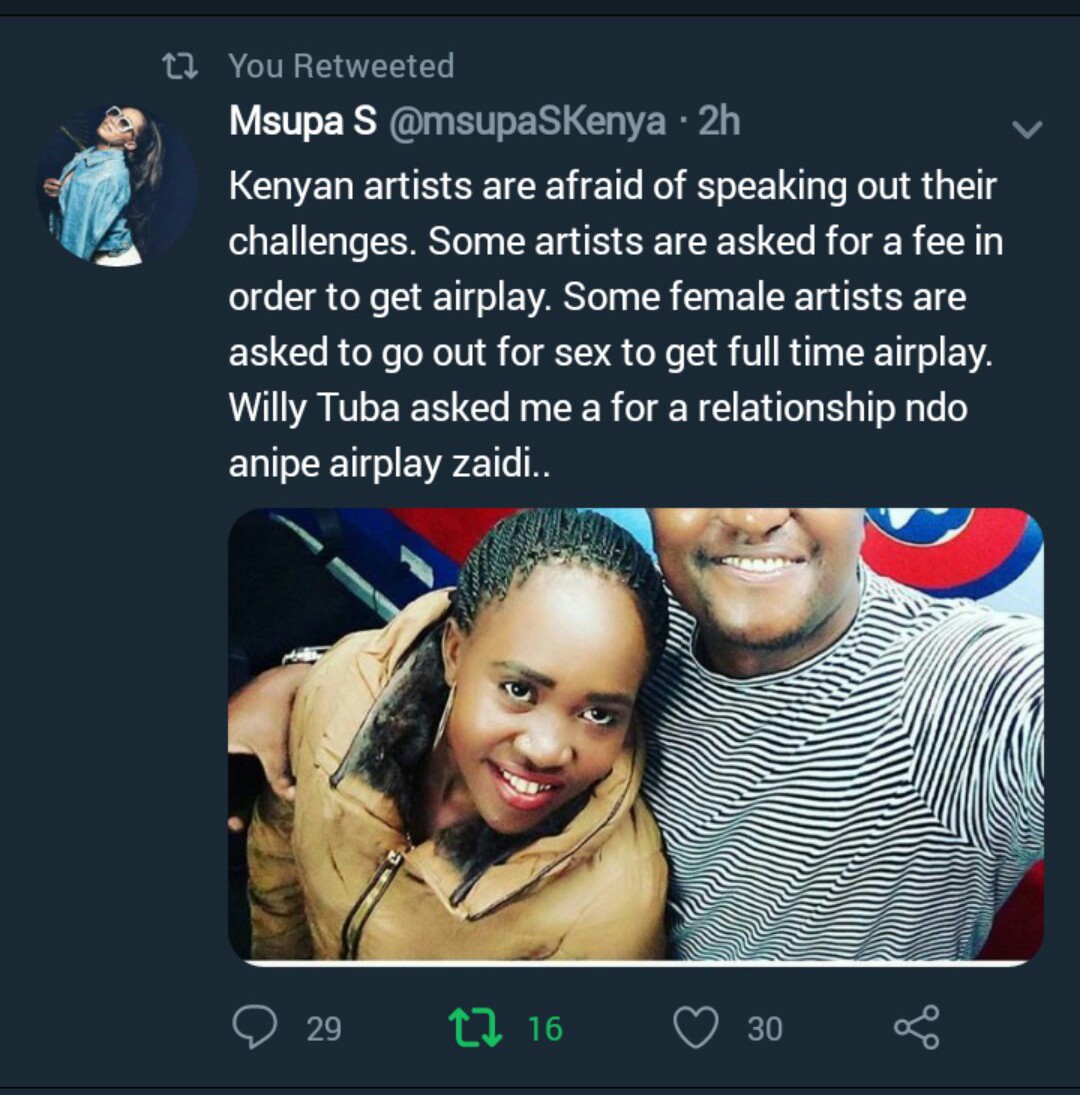 4. Interviews
She should start going for more interviews on media stations to remind people who she is.
5. Vlog
Although Msupa S is on social media, she is not as active as she should be to keep a steady fanbase. For her to remain relevant, she should look into starting a vlog and letting her fans into her day-to-day life. Vlogging in Kenya has made celebrities from nobodies in society.
6. Partner with brands
Partnering with brands is a great way to increase visibility and Msupa S would do herself and her pockets some good if she did.
7. Gym
Msupa S could start hitting the gym and posting gym content on her social media if she wants to make a comeback.