The internet has been brought to a standstill after Michelle Obama posted a cute family photo featuring her all-grown-up daughters.
The two rays of sunshine Sasha, 18, and Malia Obama, 21, have grown up to be fine women breaking necks wherever they go. The two who grew up in the white house while their father was president of the USA have really blossomed into beautiful women.
From the picture, you can tell that they are both keeping up with the latest fashion trends as Malia adorns a short shirt dress while her sister Sasha rocks a thigh-slit skirt. You can tell Sasha who is the younger of the two, is leaning more towards the make-up lifestyle as she rocks a bold dark shadow in the picture.
Since leaving office, Barrack Obama and his family have kept a relatively low-key public life.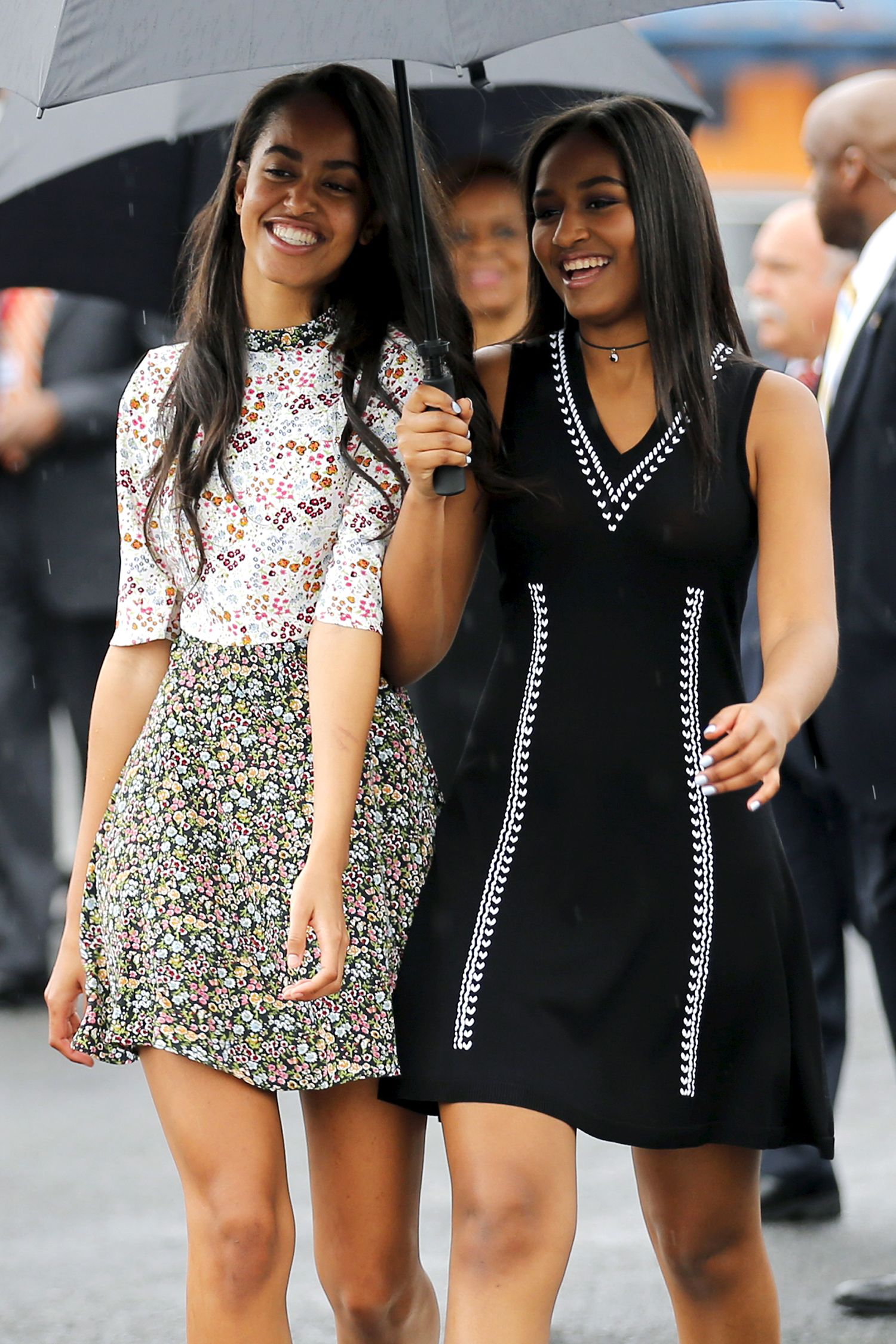 The family looks happy as they celebrate thanksgiving. The photo posted by Michelle Obama captioned, 'From our family to yours, #HappyThanksgiving' has garnered over 3 million likes.
Chai_pickles said, "Oh my gosh!!! Those kiddos all grown up!!! Such lovely young ladies. Thank you to both of them as while they were such young ones, making sacrifices in their young lives for countless millions of people…. thank you for your sacrifice as we benefited from the intelligence. and wisdom of your folks! Happy Thanksgiving Obama Family!"
Yisag envied the family when he said, "Lucky man Barack surrounded by such strong, smart beautiful ladies."
He truly is lucky. Check out the cute family photo below: