Gospel Musician Ben Githae has faced public humiliation and criticism after Kenyans landed on him with harsh words for making an appearance at the highly anticipated Men's Conference.
Githae had attended the Men's Conference hosted by Citizen Tv on Friday which was held at Sarova Stanley. Speaking during the event, Githae made it clear that he had informed his wife on his whereabouts and did not intend to run away from her on the lovers' day.
His attendance has left a bad taste in the mouths of many Kenyans as some claimed that he did not deserve to be part of the event.
Others dug deeper into previous events of Githae that they were not impressed with. Some Kenyans complained that Githae misled many Kenyans after he wrote a song in support of Uhuru's leadership and his re-election. According to a section of Kenyans, this song is enough proof that he is a man of bad choices and hence not to be trusted.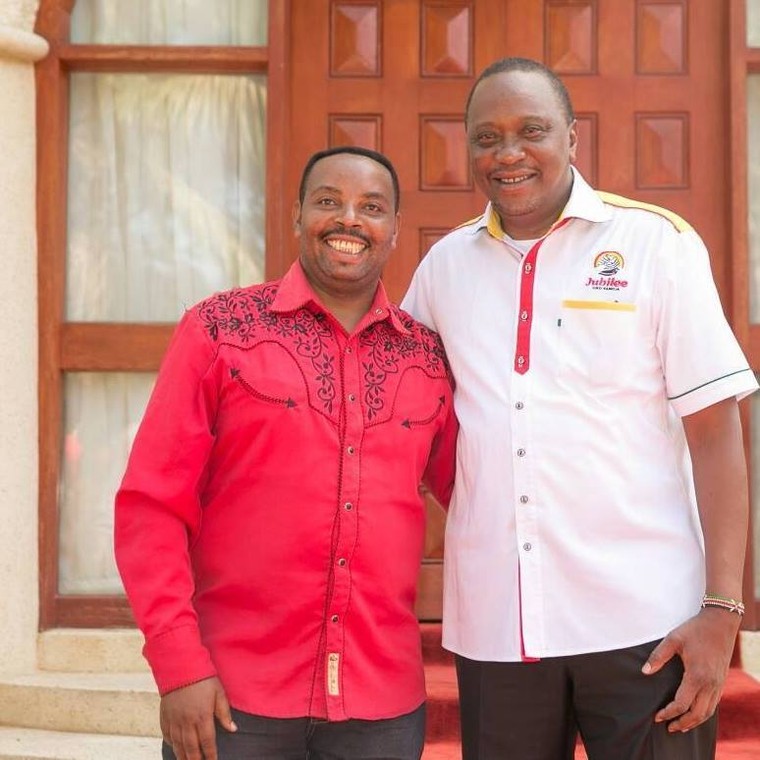 Others poked holes into his family life questioning whether he has been supporting his baby mama and children that he sired during his cheating escapades. Githae had in a previous interview confessed that he cheated on his wife out of foolishness.
Although the Men's conference might have started off as a joke and an excuse for men to escape Valentine's day responsibility towards their lovers; some men have stepped up to implement it with the intention of having candid conversations around the issues affecting them.
Apart from Githae, other personalities who were key speakers of the event include; Robert Burale, Pastor Kuria, Ahmed Asmali, Mkalla Mwambodze and Wale Akinyemi.
Check out some of the reactions
Stephen Ndesh Nj Unless this guy ask for forgiveness through writing to us men through our chairman His highness one and only Mzee Kibor.. Zile upuzi zake za nyimbo zilitupeleka kubaya
Justus Vonlliebigg Mkama Ben Githae confused himself when he joined things to do with politics.Just like saul, the spirit of God left him
Rachael Ndinda Musango Before he attended the conference let him fix problem with baby mama no way u can't help ur own kids u deny them n UA in conference wat for …. I got respect for all responsible men who take care of their kids may their financial break be expanded always
Sonnihgal Sonny Ben githae should be told to apologize for misleading us with the song tano tena. Reall men apologize

Shiko Mwas Kwanza githae shughulikia twins wa mpango wa kando wako, toa uweupe hapo, nkt

Henry Newnex Opiyo Huyu hangeruhusiwa men's conference.These are women in men's clothes
Abbyless Abigail Lovesey Alafu kesho utaimba wimbo about all the notes you guys discussed, Githae will snitch everything through a song, I wish angekuwa tu usher kwa mlango
Baba Jayden Ngugi@bennytothedjMimi heri nijiangalilie mvua ikinyesha than kuattend men conference iko na Ben Githae
Keg Ambassador @KegAmbassadorKEWe don't want Ben Githae at the #MensConference2020. He is toxic. We want Principled men. Not just men.
I am@MackodingoBen Githae has never been a serious man. He should be allow at the conference hall
gilbert kaunda@KaundaGilbertMtu alisema something Ben Githae supports is reason enough to realize it's bad