Many Kenyans knew late retired President Daniel Moi as a lonely man.
However, in the 1960s and early 1970s, Lena Tungo Moi strode Kenya's political scene with her visibility as the vice-president's wife.
She was an absentee first lady as, unlike her predecessor Mama Ngina Kenyatta and her successors late Mama Lucy Kibaki and Margaret Kenyatta, she was never seen close to her husband in public functions.
This perhaps was necessitated by the fact that the two separated in 1974.
Having been married in 1950, Moi decided to remain single after the separation.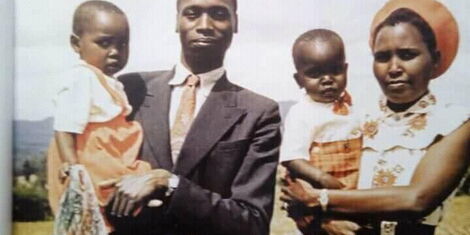 He went ahead to lead the nation regardless of the situation, setting history as the longest-serving head of state.
Lena passed on in 2004 and was buried in Moi's vast Kabarak home. Reports also indicate Mzee said he would like to be laid next to her when the Lord calls him.
Their children include June Moi, John Mark, Philip Moi, Gideon Moi, Jonathan Moi, and Raymond Moi.