Bongo's finest Diamond Platinumz caused a frenzy on social media after someone leaked pictures of him with Zari on vacation adorned in a shirt that looked like the one he had on during the baby shower.
Zari is Diamond's ex and baby mama and many took offence for Tanasha's sake, calling his stunt careless and reckless. Zari's fans are using it as a basis to claim that Simba hasn't gotten over Zari. On to of that, he also took time to talk about Zari on Tanasha's big day, further fuelling their agenda.
The pictures put side by side do look almost similar except where one has a pocket, the other doesn't. The shade of blue also looks different however netizens claim that it is a result of photo filters.
Check them out below and you be the judge.
Here is what netizens had to say:
Lella Anne But diamond doesn't respect any woman except her mother.
Alividza-King'ori Ash Dee was not prepared for this so they just picked a shirt that Zari bought mixeeew
Jamillah Nyar Okuyu Upuzi so nisivae nguo yangu juu nilivaa kwa ex yangu tukiwa vacation,so alikuwa anafaa kuitupa na labda ndio ilikuwa inaenda na theme,basi atupe nguo zote aanze kununua upya juu 4yrs alivaa nguo zake zote akiwa na zari
Kezzy Mswit "How i smile knowing i will attend all my babys-showers with this one shirt ,and leave my enemies urguing over nothing "???
Vivian Cheruto Do you think Diamond remembers he wore that shirt when and on what occasion? You'll just jere being petty
What bout the clothes he was wearing with zari na hata boxers anamtolea hamisa????
Tabitha Monic Nkt mnabore, he repeated so he's missing zari, so what? Tee ajiue ama atoe mimba Sasa ju hapendwi ama??! Lol ? ? ? no big deal whether he's forcing it or not the fact Is he's with Tee and not zari. Angemtaka zari angekua naye but unfortunately that's not the case. ? ? ? ? ni Sawa anawachwa then let her secure her bag. I know most women would die just to have the next chance ? ? ? ? don't hate the player hate the game!
Caro Kilaha Next year tanasha atakua past tense si mngoje muone vile mtanyamba aya
Tumah Tyfu Polite reminder: men dont remember such ish kwao nguo ni nguo hata mazishi anaeza vaa same shirt. Ako busy na kazi na bado mnategemea ajikumbushe shirt alivaa sijui mwaka gani? Abeg bi Halima alikufa over 2yrs ago
Melly Nyarjohn But Kenyans! Why taking Panadol for someone's headache? Has Tanasha complained?
Maureen Kay Shirt haina shida….Talking about his ex's at the baby shower was kinda low tho'…let the past remain in the past..
Shawne Nnyz Am minding my own business… Waiting for the next baby mama..maybe this tym he should try jamaica
Tim Na Kusema ukweli kwani nani hajui eti Zari ndo alimbuyia Dee iyo shirt???????
Lish Og Are you her is she you??? Tarzan ame file report kwako complained bout baecation Tshirt like seriously ? ? ???????????????????????Kamati ya roho saba za paka mtapata taaaabu sanaaaaaa
Roseline Manyasi Mukoya Bora babyshower was done and Vera our own shikwekwe aka omutamba alionyesha her goods and I think she got customers hapo that night
Ellen Sida What I can say domo has not moved on he keep talking about his past. That means he has and he will never move on a man never talks about his exes if he has really moved on
Juddie Linus If only we channeled this energy on matters of national importance!!! I can't believe people are discussing a shirt ?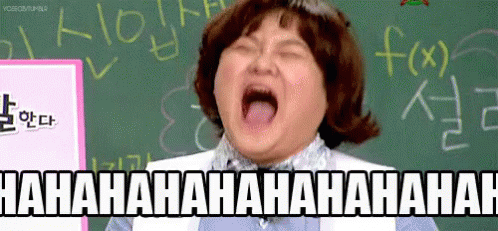 Lei Lei Samantha Excuse me as team tee and Dee ..
You should know it was Dee's money I mean millions ??? that bought that shirt …he can wear it akitaka Mara hata trillion …..hata I once saw on IG vera blast someone akisema she bought a jumpsuit at 120000 she can wear it as much as she wants …so team Shosh you should choose a battle not this dumb ass case please in jeff koinange's voice ?