A twitter user who has identified himself as a former Prophet Owour's follower has shocked Kenyans after he exposed the man of God as a fake prophet.
Joseph Kinoti described Owour's religion as a cult and went further to explain how the prophet has been faking miracles.
According to Kinoti, things were okay for him until he joined Owour's 'strange' religion. Kinoti says that he became a follower during his campus days and as a result of manipulation, he ended up dropping out of school.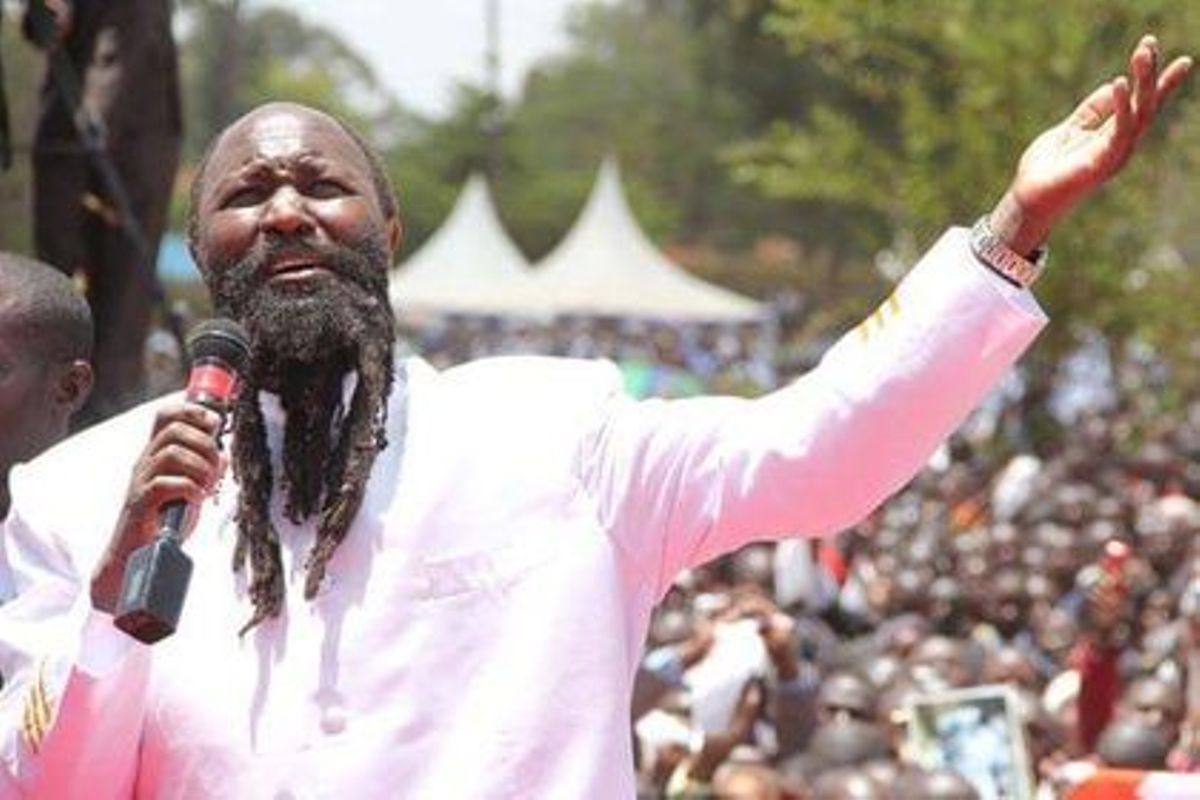 His status in the prophet's church rose after he became a pastor but he says that it was at this point that things started going south.
"It was during this time that I discovered that the whole system was based on fake miracles, fake signs, and a false prophet Owuor. Everything was fake! I felt deceived. Something I had sacrificed everything for. It was now apparent that it was a scam!" he stated
Kinoti reveals that some of the things that put him off is that the prophet seemingly liked calamities because he would make sure he gains in it.
According to him, most of Owour's prophecies were fake because he used to edit the videos.
"Owuor will always wait for any calamity and make gains out of it. He was recently busted editing a video to claim he predicted coronavirus. " he stated
Kinoti also criticized Owour for his miracles explaining that they are against biblical standards. He also called him out accusing him of being a criminal and a hypocrite.
The former Owour's follower also added that the prophet had been threatening people wishing to leave the group with death and cancer. Even so, he expresses relief of sucessfully exiting that religion.
His advice to other of Owour's followers is that they may be able to let go of the misleading faith before it is too late. This is however not the first time that the man of God has been exposed and accused of being a fake.
Have a look at the thread.
Be careful with these strange religious movements mushrooming everyday. I found myself right inside a dangerous cult. If you are inside one, seek an exit route soonest. #KinotiSpeaks

— Kinoti Joseph (@KinotiJoseph) February 14, 2020
THREAD: "PROPHET" OWUOR'S FAKE MIRACLES

Miracles. The magnet that does all the wonders around 'Prophet' Owuor. Makes him attractive to many sick people, together with their caregivers and relatives.

I will tell you as much as possible about these 'miracles'#KinotiSpeaks

— Kinoti Joseph (@KinotiJoseph) February 15, 2020