Margaret Kenyatta and Rachel Ruto are the first women that have decided to take First Lady fashion in Kenya to another level.
Mrs Kenyatta came to the limelight after her husband, Uhuru was elected as president. She presents herself as a calm and kind wife, mother. Besides that, she has been blessed with blossoming natural beauty that many women would aspire to have when they hit their 50's.
The mother of three is known for her signature look, the short hairdo. She looks youthful, happy and super stylish especially now that her hair is grey. She has embraced it and inspired women of her age to avoid dying their hair black with Heena.
When it comes to her sense of style, Mrs Kenyatta understands what works best for her. Her fashion is decent, eclectic, stylish with a touch of culture.
Here are some of her best looks;
Did you know Rachel Ruto is the first Deputy President lady in Kenya? She comes second after Uhuru's wife. The mother of six has always supported her man, William Ruto during his campaigns. She has shown us how important it is to support your man in his dreams.
Her sense of fashion is also on another level! It's vibrant, elegant, trendy with a touch of class. Wearing different prints and colours looks easy but one can end up looking like a clown but it's different for Mrs Ruto. She knows how to turn the prints around and leaves you wondering how did she come up with a certain look.
How can we forget her short hair? She went the short way like her partner in crime, Margaret Kenyatta. What makes her cut different is how she does different cuts.
Here are some of her best looks;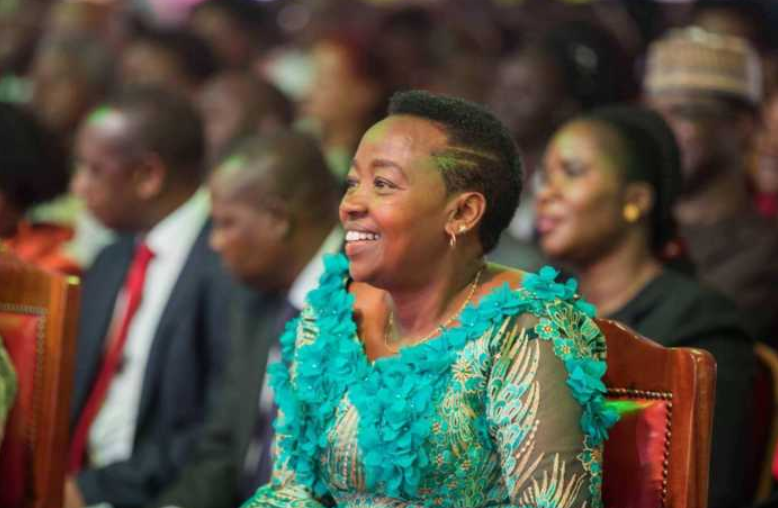 Who dresses best?