Socialite cum entrepreneur Huddah Monroe is suffering under her current dry spell season. The beauty took to her Instagram to reveal the pressure she is currently faced with in trying not to 'eat-up' hot young boys walking her way.
Huddah came back to the country about two months ago after a gloe-trotting spree in the United States where she landed her enviable feature on prestigious fashion magazine 'Harper's Bazaar'.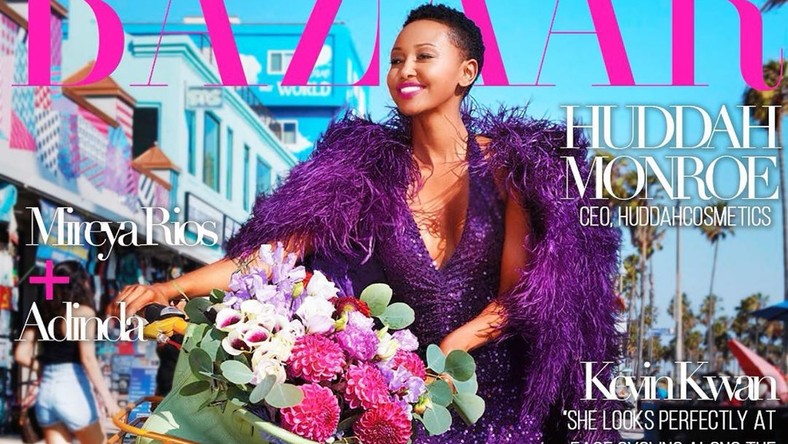 While Huddah has managed to stay tight-lipped on her lovers and romantic conquests, she did confirm that she had a bae when she was travelling. Her post today further reveals that her struggle is so that she may remain faithful.
She revealed that she han't had pekejeng in two months and it's driving her crazy. She revealed how hard it is for her to practise self-control in this sinful world.
She ended her post urging fans to understand that whe they see her ranting, which she does a lot of these days, its a cry for help. Now everything makes sense.
In the past, such statements from the 'Funga Duka' champion would have fans thinking that she has gone celibate once more but Opera News keeps you in the scoop. Her funga duka campaign which she launched early this year flopped terribly after she herself revealed she could no longer hold back her urges. It is also the first time Kamene Goro publicly slut-shamed her and so began their war of words that still exists.
Kamene thought that it was hypocritical for Huddah to ask women to close their legs when she knew perfectly well that was where her fortunes began. Kamene was recently video tapped calling Huddah illiterate and showing that she was superior to the socialite. Of course that all backfired in her face when Huddah revealed her International magazine cover.