Citizen TV anchor, Hussein Mohamed, left viewers in annoyance after the live interview with Kiharu Mp, Ndindi Nyoro.
He was described as rude and never gave the MP a chance to express his views in the right way. Taking to social media, netizens expressed their anger towards the anchor saying he was so disrespectful.
It was not his first time to receive trolls as he has been attacked in the past by Kenyans following his interviews with Deputy President Ruto.
His interviews with Ruto have for long been criticized for being too soft with important questions being ignored or completely left out.
Others insinuated that the presenter is a beneficiary of Ruto's infamous brown envelope given the frequent studio invites he gives the Deputy President.
Faith Momita So rude nkt but not surprised where u came from matters and upbringing
Determination Kefa Atoti Ningesimama na nimuache akijuliza so what….kwani amekuwa nganga.
Nimmoh Wa Kahuria Hussein amenibore yangu yote leo.. he never allowed NN to express himself well.
Trezzah Gatheru No wonder moses kuria leaves him on the bench to interview himself
Alice Mutegi Kwanza huyo Hussein i hate him!! Na hizo maswali yukuja kuterrorise nazo watu hapo😏kwanza nikikumbuka ni refugee😞aende akasumbuane Somalia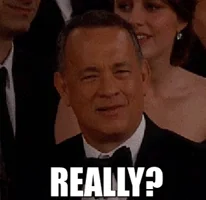 Rebecca Nduta Hussein leo amekua too much,,,I even stopped watching the interview
Catherine Mwangi Akakunie na huko alshabab yy. I hate hussein like hell
Wanjiku Chege Hussein is also looking for fame by intimidating the politicians
Wariara Gathere Hussein stop being arrogant leave our darling MP alone rubbish
Rachel Wanjohi Hussein hujiskia on top sana..he should be humble at times..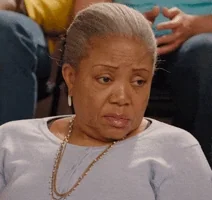 James Wambui John Hussein not a good listener, he just talk haphazardly, as if he has potatoes in the mouth…..ndindi we love you keep up the fire burning….
Mercy Paul Daina Reagans….Hussein humiliated ndindi very much..it was not good…. The show was very boring hata hakuwa anapea ndindi time ya kuongea..
Ann Ritah Hussein ain't a joke my fren sipendi his interviews hata kama anainterview my enemy I just don't like at all
Faith Safari I know !!!! How rude ! I had to change channels coz I can't take his annoying attitude
Real Gael Me nachukianga Hussein kutoka kitambo ..nkijua niyeye anasoma news hua nachanche station…nimjinga naturally na tribolism
Hussein vs Ndindi:

I was looking forward to watch a thorough,well researched interview. What I received was intimidating,poorly executed session. Hussein was dismissive & appeared scripted to undermine Tangatanga team. It lacked finese & professional touch.@citizentvkenya

— Majestic Ruler!🇰🇪🇰🇪🇰🇪 (@tembur) September 11, 2019
Ndindi Nyoro on a post he wrote about post-election violence in Kisumu.

"When I was writing those things it was at the hate of post-election skirmishes…I regret the language but not the content" – Ndindi Nyoro #NewsNight pic.twitter.com/sQFTcnsyH9

— Citizen TV Kenya (@citizentvkenya) September 10, 2019
Hussein: u claim people want to assassinate u, have u reported this to the police?
Nyoro: who is the police?
Hussein: what do u mean? Have u recorded a statement?
Nyoro: the govt wants to finish me up for supporting Ruto.
Hussein: so Ruto is punishing u for supporting him
😂

— Rough Idea (@Danielr65183204) September 11, 2019