Time and again local celebrities have put themselves in awkward positions after publicly stating things they wish they hadn't.
As man is to error, so are celebrities to committing social media suicide.
Check out some of the statements our celebs have said and later regretted below.
Kamene Goro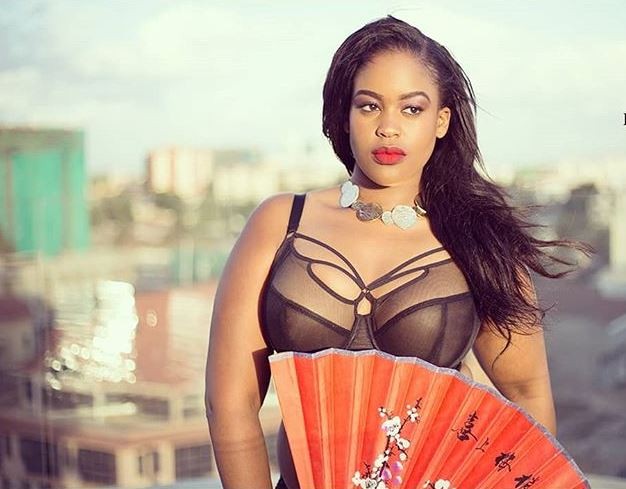 During their whiskey challenge with Kenyan artist Prezzo about a year ago, radio siren Kamene Goro caused a stir online when she revealed she had slept with 27 men in just seven years.
"Please! Let's not judge me. My body count is how many people I have slept within my whole life. My body count is at 27," she said.
She recently confessed her regret at revealing that number as it cost her major brand deals over the course of her career.
"It was one of the worst periods of my life. Not that I regret what I said, but the backlash was huge. A lot of corporates dropped me and even my employer at the time (NRG radio) put me on an ice block. It was treble just for sharing a honest fact" Kamene told True Love September's edition.
Lisa Gaitho
Fashion blogger marked her name in people's memories after she advised women to bathe their lovers. Her confession shocked the world and the video she posted made several rounds online.
"If he wants to go take his bath, literally wash him. Scrub him, don't let him do anything, wash him, clean his ears, like how you would if he was a baby. Dry him and oil him," she says.
While she said that when she was dating a Nigerian man and living with him, the beauty and her lover have since parted ways. She made a completely 360 degrees turn and got saved.
Vera Sidika
Socialite Vera Sidika has always been the centre of controversy in the country but her break up with Otile Brown blew up the internet. The two celebrities shocked fans when they revealed they were dating. After a fiery romance, always on and off, they finally called it quits. The break up turned nasty after Vera unearthed the receipts calling Otile bad in bed.
Lillian Muli
Screen bombshell Lillian Muli was a hot mess when she broke up with her polygamous baby daddy.
"I'm officially single and will now focus on raising my boys. As public figures we meet all sorts of people and most just want trophies whether you are well known or not be very careful who you allow into your life don't go giving your heart to everyone.
"Sociopaths will keep you entangled in their web of lies and you will be one of their many victims. When you actually believe someone is true to you only to find out they are community husbands you are safer stepping aside.
"Nobody should ever tag me in posts about Jared Ombongi who has previously been associated with me I disassociate myself from such links from today. As politicians say "I would rather die" than be linked to a polygamist! Narcissism is real. Stay woke," she said.
It didn' take her long to etract her words and apologize. They even got back together.
Size 8
Size 8 ignited Kenyans uproar when she took a stand supporting DK Kwenye Beat who was accused of raping a girl and infecting her with herpes.
After massive backlash, the songstress made a dramatic U-turn against the artiste. She held that the fact that she had an interview with DK did not mean she supported what he was being accused of.
"I had an interview with our family friend DK to further understand the Toboa story. More facts emerged during and after the interview. I unequivocally reject his actions, and those by any person that in any way inhibit the rights or safety of another human being," she said.
DJ Pinye
This Veteran DJ received a lot of backlash after he claimed he would not support some local talent or play their songs. He was not apologetic for not playing Kenyan songs back in the day either.
The 48-year-old said some artistes dropped mediocre songs and as such wouldn't bother playing the songs. He mentioned songs like "Lamba Lolo" by the Ethic crew, rapper Khaligraph Jones and DNA were among the artists he had blacklisted.
He later apologized.
Jalang'o
Jalang'o was left tongue-tied earlier this year when he tried to support Adelle on her new venture and was savagely shot down.
Kobi Kihara
Former NTV presenter Kobi Kihara got a lot of heat after netizens realized she was literally faking a lifestyle on Instagram and posting pictures from Pinterest as her own.
Hawk-eyed fans noted a photo of a plate of salad she claimed to have prepared was actually googled from the internet.