We all have that celebrity we would wish to date and of course in the same way, there are others that we would not look at twice. Don't get me wrong! It has nothing to do with their looks, you probably don't find them attractive.
Beyond that, there are many reasons why some people would say no to dating a celebrity. Even the celebrities admit that dating each other comes with challenges although some have managed to serve us couple goals over the years.
It is also true that just like unpopular people, celebs also get turned down in their attempt to hit on people they fall in love with.
Dealing with this kind of rejection is difficult especially when you had high expectations. It does not make it any easier without the expectations.
Here are some of the celebrities who were publicly rejected
Ringtone – Zari
Gospel artist Ringtone was turned down by Zari after he offered her a range rover and promised to love her more than Diamond ever did.
The South African businesswoman rejected him during a live interview on national Tv by saying that she did not want the gift.
Jegede-Vera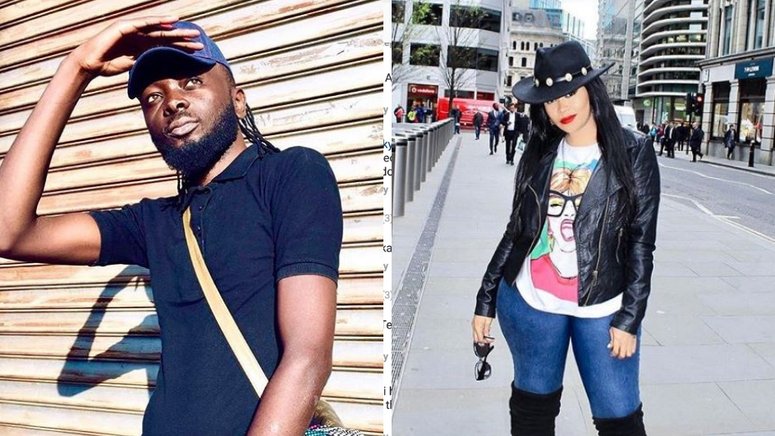 In the attempt to hit on Vera Sidika, Jegede released a love song dedicated to the socialite and even confessed his love for her on Tv. His efforts were brought down after Vera revealed that she was not interested.
Sean Andrew -Rue Baby
Public rejection might be an overstatement but Akothee's daughter was publicly friend zoned.
Rue who had publicly said she had a crush on Sean Andrew might have been disappointed when Kibaki's grandson said he has never met her but would not mind if they become friends.
Masterpiece-Huddah
Many celebrities have tried their luck with socialite Huddah Monroe; gospel artist Masterpiece was not left behind on this.
The musician confessed his love for Huddah revealing that he wanted to take her to church. The socialite gave a cold response describing masterpiece as a young man.
 Bahati -Elizabeth Michael
In 2016, Bahati revealed he had a serious crush on a Tanzanian beauty;Lulu Michaels. He seemed so ready to even marry her.
The narrative changed after she stood him up on the day they had planned to meet for a video shoot.