Popular Influencer Joe Muchiri has called out the growing trend in Kenyan celebrity parents who have taken up the behavior of opening social media accounts for their children who are too young to give consent or run their pages themselves. To make matters worse, not only do they open the accounts but they credit themselves in the captions and later go back to comment with their actual pages.
He boldly called out the Muraya's and the Bahati's who are all Gospel music families as well as Joe Mwangi who was in the Wendy Mueni scandal running her accounts without her knowledge.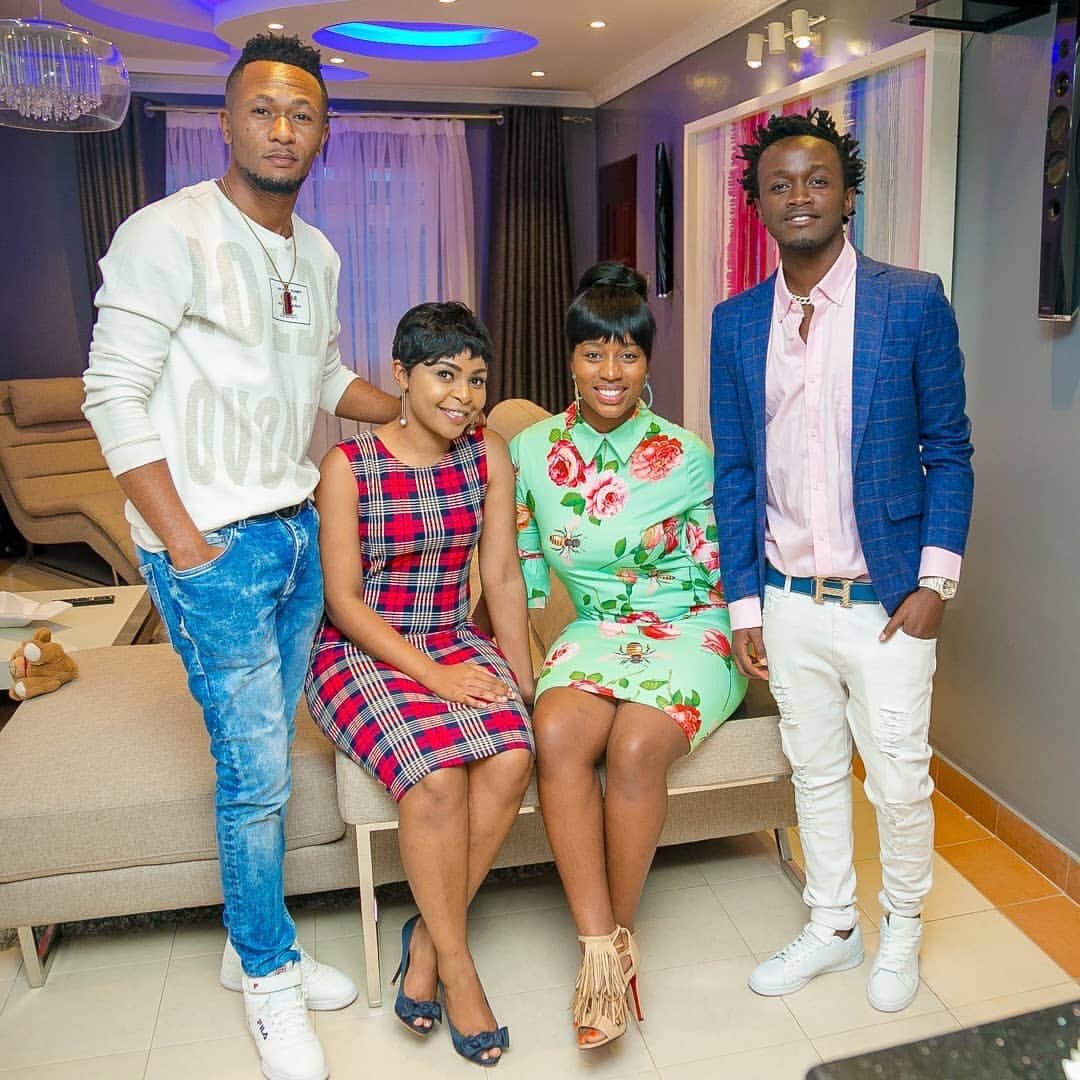 The trend has now caught up with regular parents who aren't celebrities and according to Muchiri'spost, this is a definite sign of mental illness.
Here are some of the social media pages the celebrities have opened for their children. The crazy part of it is that the accounts have thousands of followers ready to ingest the content provided.
The post incited many fans who were of the same opinion. Singer Bahati laughed after being called out saying:
bahatikenya

Umenimadaa Brooo??? ???
Here are some of netizens reactions:
lis_delique
Then after They post you are the best mummy/daddy, they log back to their account and reply to themselves. Aaww thanks my love. Psychos.
dee_spicable__me
All of them need serious therapy somebody give me a reason why a child needs an instagram account?
wykid3
I always wonder what's the ultimate goal of the kids account? Do they intend to hand over the accounts when the kids are of age? If so isn't that subjecting the kids to preditors since their follows are their parents age-mates or atleast 15+ years above them? Anyway don't mind me insomnia inamisumbua
musaconglomerate
Then kid ends up disliking parents and deletes all that shit. Paros get mad talking bout "We worked hard to get you followers"….Saitaan????
mwaviswajohn
Bana.. Ati mum you're the best na na huyo "mum" ndo anamanage account??????
kiki.g.kinyua
Its even more psycho how they go back and reply to themselves ???
faizzary
Especially if the parents have separated..the uploader does that to tease the other parent ????‍♀️
titusmabs
Pia mm huwa confused watoi wanapost aje na bado wako kwa diaper yenye hawawezi change ?
massyfah
I've always wondered what would be these kids reaction when they get to age n see what their parents had been posting…..sema mtoto kushtukaaa??????
paulsantos._
??? Hii kitu huwa nataka kuongelelea lakini nakumbuka naeza ambiwa sina mtoto
riakayvonne
Mental illnesses kabisa. Ati I love you mummy, then anajijibu ???
djprotegekenya
Ati, 'Thank you mum and dad for giving birth to me, you're the best parents in the world' saa hio the kid just looks like he wants to get away from the camera to take a sh** ???? GTFOH
muthoni_wa_muriuki
Me and papa. I love you dad. The child can't even speak well. So you are telling yourself that in the long run. Mental illness for sure. Smh