Kenyans have come out in large numbers to savagely troll a slay queen who called her date a warthog.
The video posted on social media has angered many Kenyans who have decided to troll the girl who had nothing but nasty things to say to her date on Ebru TV's 'Perfect Match'.
In the video making rounds online, the lady is heard asking her date which animal he thinks he looks like. "Ningekupeleka msituni unadhani ungerhyme na mnyama yupi?" she asked.
When he fails to come up with one, she decided to assign him to a warthog.
"Mimi nikikuangalia nywele yako naweza relate to porcupine alafu sura yako labda warthog ingekuweza," she said.
The video has angered the online community.
Purity Ngetich said, "Sura ya huyu dem though, she's not cute as she thinks, stop bringing people down!"
"Huyu dem anamadharau,anijiona mrembo kweli nkt" Mamaz De Mamaz added.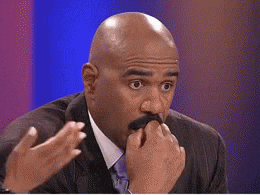 Mii Attmore was triggered and said, "Dem mwenyewe ukimnyoa unabaki na butita. Women,,,this is why most of us are probably single,standards na hukai standards zako. Mimi heri nikwambie im off mood we'll talk later than be rude to you. She is this guy's look alike na anataja simple boy. Instead of being rude heri tu unyamaze. This is why I don't watch this proggy. She just came to eat chips and to be on tv."
Watch the video here:
This millenials🤦! Do you really have to be this rude to an innocent man? https://youtu.be/FanAs_uFLsU

Posted by Mary Murathe on Sunday, 16 February 2020
Turns out it wasn't the first date she had pubicly humiliated as she did the same to another guy. Check out their date below: