The richest man of God in Kenya is not Kenyan. He's a Nigerian, who has built a series of churches in Nairobi and won the hearts of thousands of Kenyans.
His name is David Oyedepo, the owner of Winners Chapel that was founded as the Living Faith World Outreach Ministry in 1981.
According to Forbes Africa Magazine 2019, Oyedepo, 64, is worth $150 million (KSh15 billion) making him one of Africa's wealthiest preachers. His Faith Tabernacle, is Africa's largest worship centre, housing 50,000 people.
Forbes adds that Oyedepo owns four private jets and homes in London and the United States. He also owns Dominion Publishing House, a thriving company that publishes all his books. He founded and owns Covenant University, one of Nigeria's leading tertiary institutions, and Faith Academy, an elite high school.
While in Kenya, he beats everyone, including notable flamboyant figures like the Kiunas (Allan and Kathy Kiuna) of Jubilee Christian Church and prophet David Owuor of Repentance and Holiness Ministries.
Others like Bishop Mark Kariuki of Deliverance Church, pastor Ng'ang'a of Neno Evangelism Center, Bishop Thomas Wahome of the Helicopter Church Ministries, and Bishop Margaret Wanjiru of Jesus is Alive Ministries have nothing on him.
The net worth of the Kiunas is approximated at between Ksh.5billion and Ksh.10 billion.
Oyedepo is not only rich in Kenya but also globally ranking fourth in the list of top 10 richest pastors of the world.
Edir Macedo – Brazil: $1.2 billion (Ksh120 billion)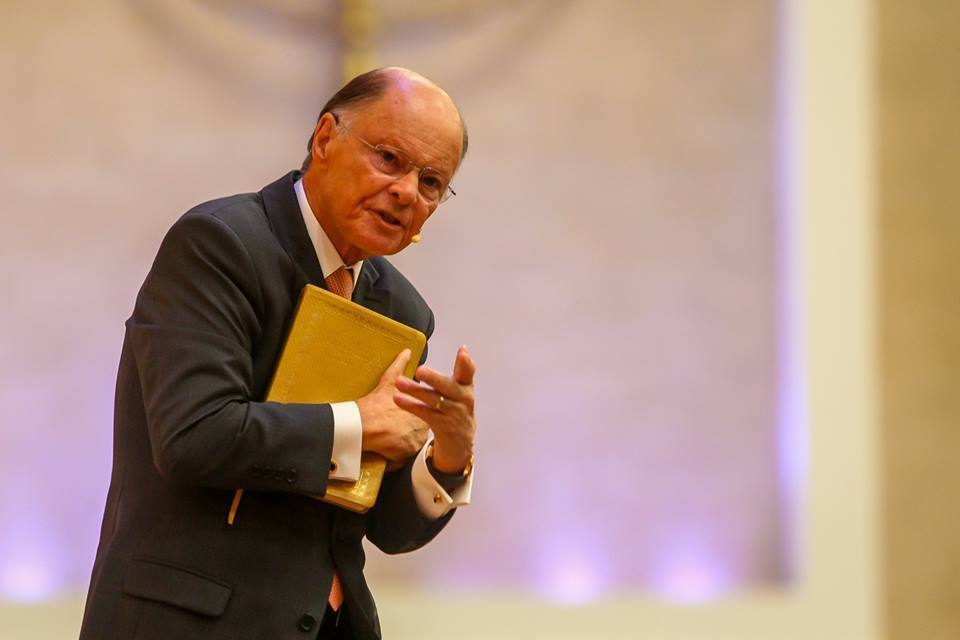 Brazilian Edir Macedo is the richest pastor in the world. He is a famed evangelist and media mogul who ditched Catholic to become a Pentecostal in 1970.
He later founded the Pentecostal Universal Church of the Kingdom of God in Rio de Janeiro and instantly grabbed the Brazilian religious market.
The 74-year old man of God has expanded the church to such great extremes that it now receives $2 billion (Ksh200 billion) each year in donations alone.
Notably, Macedo is the owner and chairman of Brazil's second-largest television network, Rede Record, and he uses the church's funds to run the media. He also runs real estate businesses, health insurance and even an airline.
Pat Robertson – American: $500 million (Ksh50 billion)
Born into a prominent political family in Virginia, this Southern Baptist minister has proven that he can be both spiritual and business savvy.
Spending the last 50 years as the host of one of the most popular Christian programs on television (The 700 Club), the 89-year-old is also a media mogul and founder of organizations such as the ABC Family Channel and Regent University, as well as, the subject of many pop culture jokes on shows like South Park and The Simpsons.
He was drafted into the Marine Corp in 1948 and returned home to complete his law degree from Yale in 1955. Shortly after his graduation, Robertson was well on his way to success when he established the Christian Broadcasting Network in 1960 after he was ordained as a minister.
George Foreman – American: $250 Million (Ksh25 billion)
George Foreman's story is an interesting one, for sure. This man transformed from being a pugilist to a man of God!
Two-time World Heavyweight Champion and Olympic gold medalist, Foreman is one of the greatest boxers to ever live.
Launching his career in the ring in 1969, he continued throwing punches until the 1990s with an impressive record of 76 wins and five losses including 68 knockouts that earned him a membership in the World Boxing Hall of Fame.
He officially retired from the ring in 1997 at 48 and was ordained into the holy world almost immediately. To a larger extent, he'd earned a chunk of his incredible $250 million (Sh25 billion) wealth from the sport.
What about his ministry? After a near-death experience in 1977, Foreman announced his faith as a born-again Christian and took a break from the ring to become an ordained minister.
Spending the next few years preaching on street corners before finally opening the Church of the Lord Jesus Christ in Houston-which has become one of the biggest churches in the US.
Read more Viral articles by downloading the Opera News App.
David Oyedepo – Nigerian: $150 Million (Sh15 billion)
This Nigerian author, preacher and founder of Winner's Chapel, but who studied architecture before concentrating on missionary work, is Africa's richest man of God. He also has a chain of Winners' Chapel churches in Nairobi and is thus the richest pastor in Kenya, even though he is not a citizen.
In 1981, Oyedepo claimed to have an 18-hour vision in where God called him to preach before he established the Living Faith Church World Wide.
He would late be ordained a pastor two years later by Enoch Adeboye of the Redeemed Christian Church of God, and within five years, the newly ordained Bishop was ready to expand.
Hailed as one of the most powerful preachers in Nigeria, Oyedepo's expansion led him to his most prized creation, the Faith Tabernacle, which holds the Guinness World Record as the world's largest church auditorium.
Uebert Angel – Zimbabwean: $60 million (Ksh6 billion)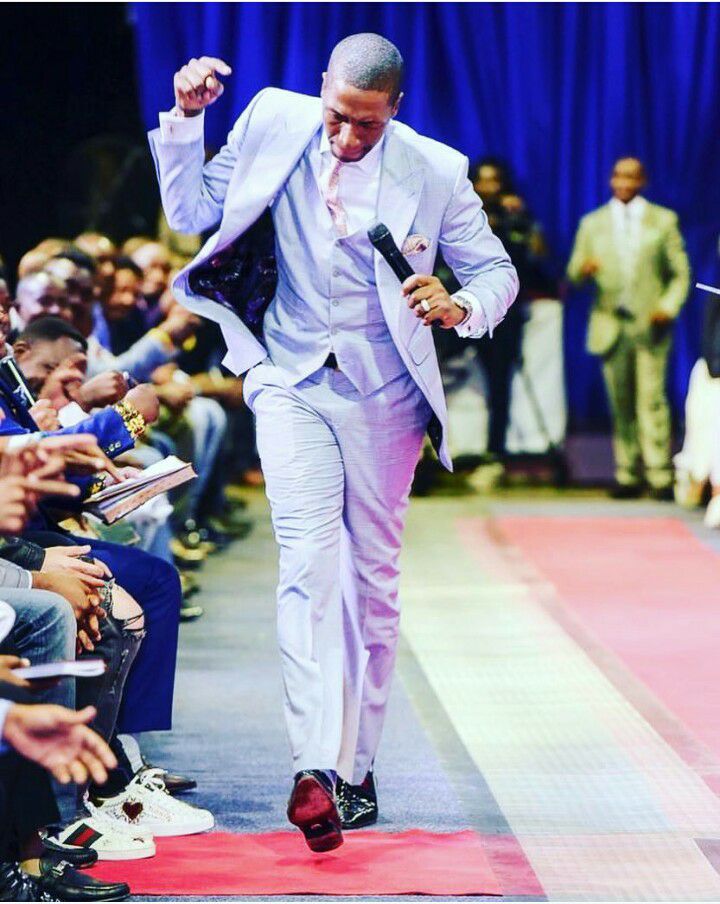 Born Uebert Mudzanire, he founded Spirit Embassy in 2007 that was later renamed the Good News Church.
According to Forbes, this pastor offers services to the very wealthy, who do not have the luxury of time. No wonder he founded the Millionaire Academy which assists people in business ventures and provides mentorship for them. The 40-year-old lives on a 14-acre estate that hosts a state-of-the-art mansion and multiple luxury cars.
Enoch Adeboye – Nigerian: $55 million (Sh5.5 billion)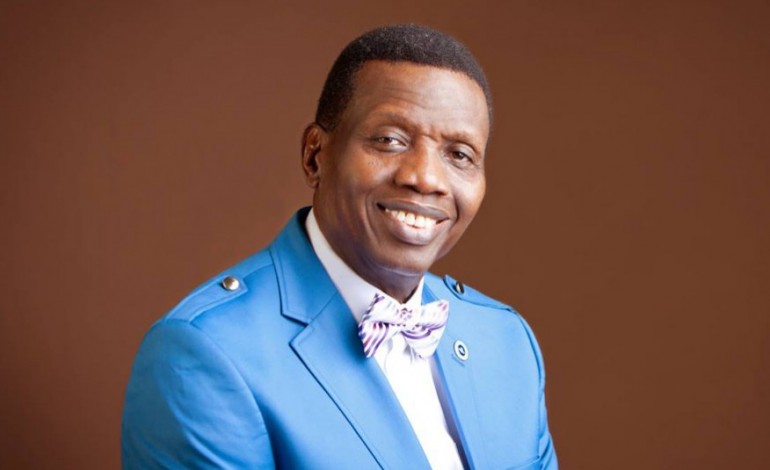 Adeboye had a promising career as a mathematics professor after graduating from the University of Lagos with a PhD, but joining the Redeemed Christian Church of God in 1973, changed everything.
He began translating sermons into English and nearly a decade later, he was appointed the General Overseer of the relatively unknown church, but it was only a matter of time under his leadership before the church grew exponentially.
With his goal to 'put a church within five minutes of every person on Earth,' Adeboye has overseen the RCCG's expansion of over 14,000 branches in Nigeria in addition to churches in over 100 countries.
Extremely powerful and wealthy (to the tune of $55 million (Ksh5.5 billion), the passionate pastor has been recognized internationally for his leadership and was even named as one of the 50 most powerful people in the world by Newsweek in 2008. Although he may not be the richest man in Nigeria, the 77-year-old just might be one of the most influential.
7. Chris Oyakhilome – Nigerian: $50 million (Ksh5 billion)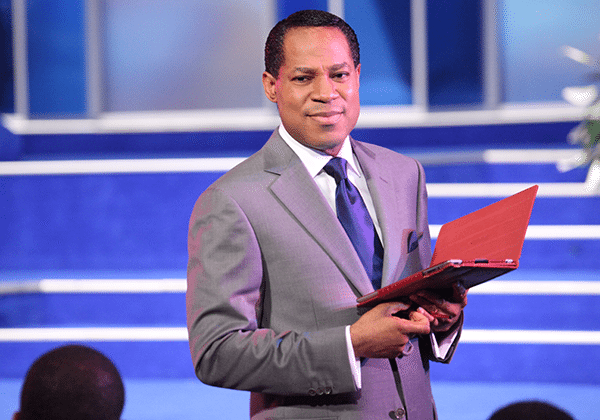 Oyakhilome is the founder of Believers' Loveworld Incorporated or the Christ Embassy headquartered in Lagos, Nigeria. The faith healer claims he can cure HIV through prayers alone.
Part of his success and growing reputation is his Healing School, a widely translated book titled Rhapsody of Realities, the Inner City Missions for Children in addition to three Christian television channels that promote his healings and miracles to an international audience.
Because of the energetic and charismatic approach utilizing entertainment value rather than ceremony, Pastor Chris has expanded his reach on a global scale targeting younger audiences in South Africa, as well as, parts of the US and Canada.
Amassing even more of the younger generation than ever before with huge Twitter followership, and, offering e-books in 557 languages, Pastor Chris is using everything in his power to bring a new flock to build his growing $50 million (Ksh5 billion) net worth.
Robert Tilton – American: $50 million (Ksh5 billion)
Robert Tilton is a Texas native who found early success on his religious television program called Success-N-Life. Structured like an infomercial while spreading the Christian message, the series was broadcast in over 200 American television markets and put Tilton in front of millions of viewers on a daily basis.
As a result, the show brought in over $80 million (Ksh8 billion) in annual revenue and was quickly ranked as "the fastest-growing television ministry in America."
With the show on fire, Tilton was living the dream and making money hand over fist until everything came to a crashing halt in 1991 when Primetime Live investigated his fundraising methods.
Accused on national television of exploiting vulnerable people by throwing away prayer requests and only keeping donations, Tilton and his Success-N-Life were taken off the air within two years.
Though he later returned to television on The World Network and BET, the 69-year-old is clinging to his $50 million (Ksh5 billion) net worth since he's not nearly as popular as he was 25 years ago.
Benny Hinn – Israeli: $42 million (Sh4.2 billion)
Born in Israel and raised as an Eastern Orthodox, Benny Hinn moved with his family to Canada where he converted to Pentecostalism and joined a singing troupe of young evangelicals. Discovering his new religious passion, Hinn moved to the United States where he began proclaiming himself as a miracle healer.
Shortly after, the Miracle Crusades were born as thousands packed into stadiums around the world to witness Hinn's miraculous touch documented on one of the most-watched religious programs in the world, This Is Your Day.
Claiming his crusades feed over 100,000 children each year and support nearly 45,000 every day, Hinn's miraculous abilities have supposedly cured everything from blindness, cancer, AIDS and even damaged limbs.
Obviously no stranger to criticism, his healing abilities came into question when he was admitted to a California hospital for shortness of breath after completing a mission in Brazil.
With a $42 million (Sh4.2 billion) net worth and no signs of slowing down, the 63-year-old Hinn claims he's helped over one billion people so far and won't let anything stop him from helping one billion more.
Joel Osteen – American: $40 million (Ksh4 billion)
Easily one of the most popular pastors in the United States today, Joel Osteen has earned the nickname "The Smiling Preacher" thanks to his Texas-sized charisma.
Born to a Southern Baptist pastor who founded the Lakewood Church, Osteen studied radio and television communications at Oral Roberts University but left Oklahoma and returned to Houston without a diploma in hand.
Taking the reins and producing his father's televised sermons for 17 years until his father's unexpected death in 1999, Osteen found himself behind the pulpit of the largest Protestant Church in the entire country.
Now serving as Lakewood Church's Senior Pastor, Osteen took a lesson from his father and continued to televise his sermons, which fostered the church's growth from 5,000 to 43,000 in addition to over 7 million weekly viewers in more than 100 countries.
Now recognized as both a preacher and a brand, Osteen is also a New York Times best-selling author because of the outstanding success of 'Your Best Life Now'. And, to put his $40 million net worth into perspective, Osteen lives in a $10 million estate and doesn't take a penny out of the church's $70 million annual income.
Read more Viral articles by downloading the Opera News App.