Kenyan Gospel Deejay  Karumba Ngatia popularly known as DJ Krowbar has pleaded with Kenyans to join him in praying for his newly born son Imani Karumba who has been hospitalized.
Taking to Instagram, the Dj revealed that the visits to hospital have been tiring and he prays that God will help his son get well and go home.
"God please bring this boy home… These hospital visits are tiring… 😞#SayAPrayerForBabyImani" he wrote in his post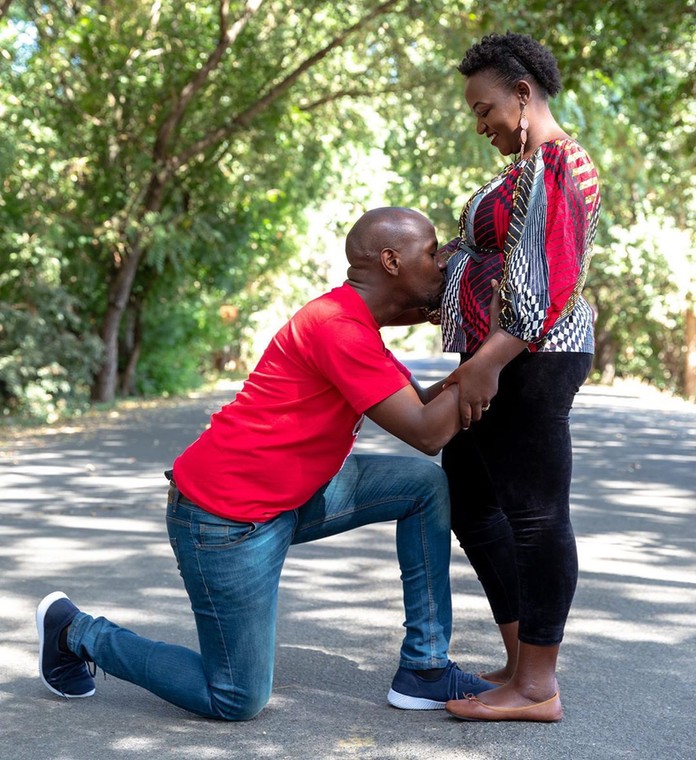 Krowbar and his lovely wife Wanjiru Karumba welcomed their third born on February 5th and apparently, he has been in hospital since then.
Expressing his excitement, Dj Krowbar had shared a photo of his newborn stating that welcoming another child gives him so much joy.
"Imani Karumba… "🎵🎶Baba umejua kunifurahisha, 🎵🎶". Your nephew is here…" he wrote in his post
His call for prayer has attracted the reaction of many Kenyans as well as other gospel celebrities like Bahati and Size 8 who shared a word of prayer.
Have a look
size8reborn Woi i feel you bro more than i can bare almost in tears but i believe in God almighty He has done it waiting for the manifestation!!!! Am jubilation knowing its done already!!! Bro i stand with you
bahatikenya Jesus is on The Throne.It's Well Baba
Quick recovery baby sickness is not your position ….may almighty God protect you all through
Father in Jesus name, please heal baby Imani so that he can join his parents and sisters… Angel Armies surround the Karuga family and give them immense peace… In Jesus Name
Heavenly Father we come before you to pray for our baby. 🙏❤️❤️. We pray that Baby Imani will be well and together they will be together as a family. We praying for DJ Krowbar and the wife and their kids. Let your love and light be with them. Guide them through this journey and let your name be lifted higher through this. We believe that as we have prayed that all things will be well in Jesus Name 🙏🙏❤️Amen