2019 was the year of the phrases and here are some of the hottest phrases this year:
Kama hakuna, kaa na mama yako – The phrase was popularized by West Pokot Governor Lonyangpuo and at the peak of its popularity, it was turned into a song.
This was by 'Ochunglo Family' where women who do not want to give up the goodies are advised to stay home with their mothers
Twa Twa Twa – It means to have sex. It was coined from a viral clip by pastor Susan Munene who advised couples to have sex spontaneously ie 'twa twa twa' for a nice marriage.
Kwa ground vitu ni different – Meaning that although something may seem good or glamorous, in real life, it's not as good.
Inauma but itabidi uzoee – Popularized by Stevo Simple Boy, this is a phrase that people suffering often use in a tongue-in-cheek way meaning 'although it hurts, you have to get used to it'.
Bomboclaat- 'Bomboclaat' means 'caption this' and two different images are posted alongside it.
Bomboclaat pic.twitter.com/Ftvo6F7GwY

— Famez Venom 👊🏽 (@Famez_vv) October 27, 2019
Sco Pa Tu Manaa- It means "What experience does this remind you of?"
Parte After Parte – Meaning that the party doesn't stop.
Mbiginjii Imekulwa Na Ndogii – In September, a video went viral where a girl is asked to say, "Big G imekulwa na dogi" and she boldly replies with "Mbinginjii imekulwa na ndogi." or
It was then turned into a song by the Ochunglo family who offered to pay school for the young girl.
Pekejeng'- Meaning to have sex
Bora Uhai – Though things may suck, at least you are alive.
Coconut- Sex gurus advised women to spell 'coconut' with their waist when on top for an explosive sexual experience.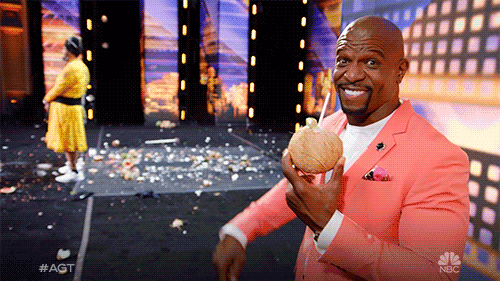 Wamlambez, Wamnyoyez – It means licking and sucking and was popularized by an ice-cream shop bearing the same name.
Kijana Mmoja mfupi, amenona round. Hauwezi jua tumbo ni wapi na mgongo ni wapi
Governor Lonyangpuo used this phrase to describe Dennis Ruto an MCA aspirant.