Tanzanian Singer Lulu Diva has finally come clean on her relationship with Diamond Platnumz and singer Jaguar.
For a while now, Lulu Diva has been riding along with gossip about her being involved in an intimate relationship with Wasafi artist Diamond Platnumz.
Speaking to Mseto East Africa, Lulu explained her relationship with Diamond stating that their friendship is based on the fact that they are both artists and have been supporting each other in music.
She also added that Diamond is one of her favourite in the music industry without giving reasons for the same.
Tanzanian musicians are known for clout chasing and staging scandals for fame; funny enough, Lulu Diva is not an exception.
The Songstress has not only hit headlines for her music but has severally got tongues wagging for her drama.
The most recent scandal is when news broke that she was expecting Diamond's child and had been her side chick for a while.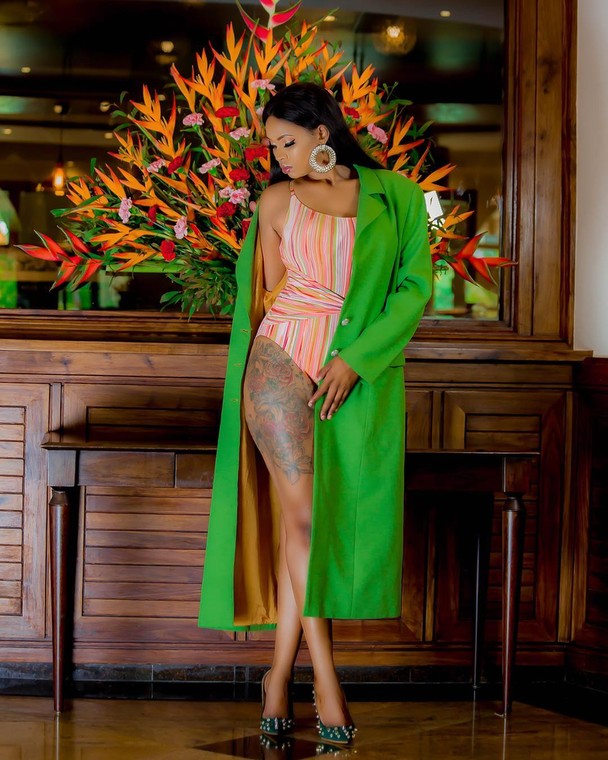 In an interview, she also made it clear that she is not pregnant and stated that she will reveal everything in details when the time is right.
Apart from Diamond, Lulu was also rumored to be dating Jaguar after photos of them cozying up surfaced online. Lulu has however denied the dating claims revealing that Jaguar is just a crush and nothing more.
The Singer was blasted online following her confession for annoying fans with unnecessary drama in the quest for fame.
Here are some of the reactions
Hamimu Mlindwa
huyo demu anataka sifa za kijinga sana
sharleen kate
Jibu maswali Kama mtu mzima ati no comment ….some of this Tanzanians ladies wanapenda Kiki sana
lemasika manuel
Upuzi tu ….
florence opondo
Masomo ni kitu muhimu sana watanzania wanapenda kiki za ujinga sana