Everyone has his /her own unique way of celebrating their born day, this is not different for Kenya's celebrated comedian Jasper Muthomi alias MC Jessy.
MC Jessy, who turned a year older today, decided to do celebrate his birthday looking like men from Scotland.
Taking to his Instagram account, MC Jessy posted a photo of him wearing Kilt (a garment resembling a knee-length skirt of pleated tartan cloth which is worn by  Scottish Highland men)with a heartwarming caption.
"Another year older. This day only comes once a year and being alive and healthy today is as a result of the almighty God. I'll forever be grateful to Him.  A Lifelong happiness and an exciting future is all I need 😎. And may the year begin. Shall we?," he wrote.
MC Jessy is among many celebrities and politicians who celebrate their birthdays this January.
The likes of Prezzo, Janet Mbugua, Jeff Koinange, Julie Gichuru and politicians like Raila Odinga have all celebrated their birthdays this month.
Kilt's Origin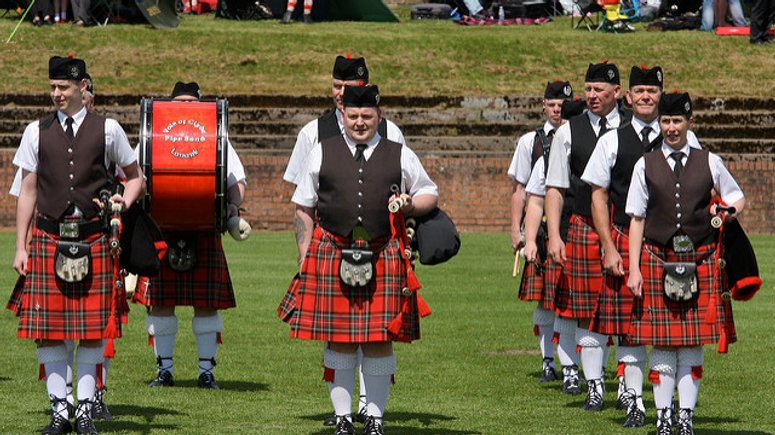 The history of the kilt stretches back to at least the end of the 16th century.
The kilt first appeared as the belted plaid or great kilt, a full-length garment whose upper half could be worn as a cloak draped over the shoulder, or brought up over the head as a hood.
Although the kilt is most often worn on formal occasions and at Highland games and other sports events, it has also been adapted as an item of informal male clothing, returning to its roots as an everyday garment.