KOT have woken the nation up to the alleged identity of the Somali guy Betty Kyallo is purported to be dating.
His identity comes in the wake of an ongoing online war between Betty and her ex Dennis Okari, after a post she did on her Instagram last year.
Her words became misconstrued as an attack to Denis Okari, her child's father, after his friend Ken Mujungu came out to defend him. Ken is the one who revealed the origins of Betty's bae calling him the 'Somali guy'.

Betty's sister came out guns blazing to defend both Betty and the Somali guy after that attack.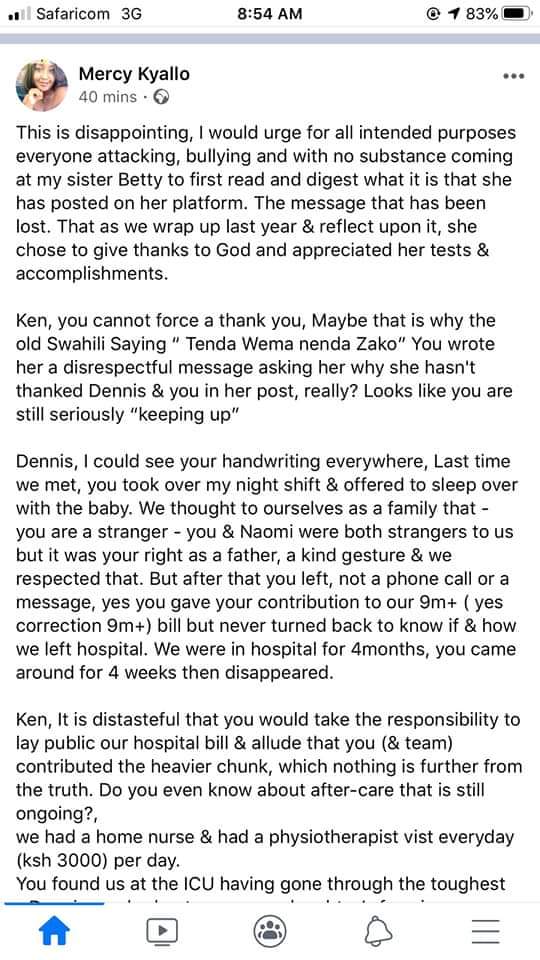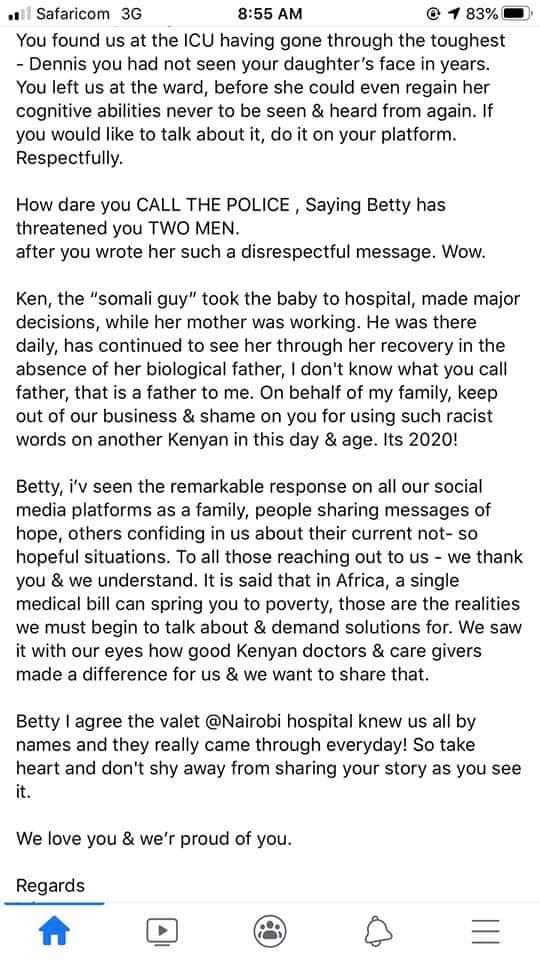 While the two sides continue fighting, KOT's investigative section has taken it upon themselves to uncover the hidden identity of Betty Kyallo's bae and bring it to light.
According to KOT, his name is Hon Alinur Mohamed Bulle. If the sources are true, then Betty bagged herself a really handsome man.
From his social media pages, the handsome man is an aspiring politician who hopes to run for and hold office come 2022 elections.
The KOT Sting Squad Headquarters
unit that comprises of highly skilled officers tasked with conducting surveillance both in uniform and in civilian clothes has just established that Alinur Mohamed @HonAlinur
Is #TheSomaliGuy whose identify had been hidden.😂 (Photos courtesy) pic.twitter.com/No2nR1MAJC

— Embakasi Finest 🇰🇪🐐 (@ThisIsMboya) January 3, 2020
Don't play with #KOT and Twitter VARs, they have already identified the Somali guy dating Betty Kyalo as Alinur Mohammed. #TheSomaliGuy pic.twitter.com/HK1sIQAxYE

— Leonard Mmoja (@leonardmmoja) January 3, 2020
Kindly ignore rumours doing rounds that my friend @HonAlinur is the purpoted Betty Kyallo's guy. Preserve this energy for his campaigns in 2022 for Mandera Town constituency #TheSomaliGuy pic.twitter.com/zwOy3PDJis

— Linus Ogechi (@OgechiLinus) January 3, 2020
Not only is Alinur handsome but he also has exquisite fashion taste. He is a staunch Arsenal fan as well and doesn't shy away from bashing Man United.
Here are photos of the hunk that is the desire of many women.