With only three episodes down, some people feel that  East Africa's Got Talent judges are incompetent.
The Judges who are Tanzanian singer Vanessa Mdee, Kenyan journalist Jeff Koinange, Ugandan  Radio/TV host Gaetano Kagwa and Rwandese DJ Makeda Mahadeo have been accused of unprofessionalism, being bias, and unfairness.
Taking to social media, one follower of EAGT narrated her disappointment with the judges. Shockingly many people backed her up expressing their dissatisfaction too. They want the famous strict Judge Ian Mbugua to be brought back to the platform arguing that otherwise, the show will never produce a deserving winner.
I have watched this east Africa got talent show and damn these judges are something else… With this rate we won't have any deserving winner, I don't know if I have been watching too much of other countries got talent and X factor, the voice but for sure our judges suck…

…actually there are very nice acts very nice some even needs a golden buzzer but too bad the judges have only one chance for a golden buzzer… I can't talk about the ladies judges coz they are just there..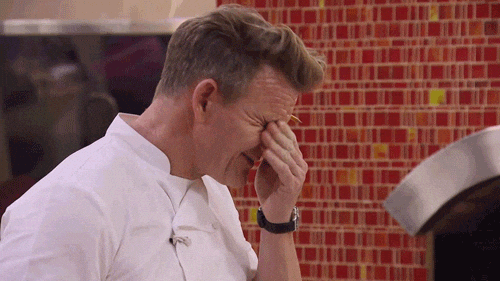 Everything to them is just a yes yes yes nkt… Sometimes Gaetano tries to bring a bit of Simon Cowell but he still fails, sometimes he tries the David walliams… jumping into saying yes yes even without listening…. then this thing they are just almost dancing in their sits for almost every act.. Gosh… I was loving the acts but when they turn the cameras to judges I just loose appetite for it… Where is Ian… We need some sanity in this show… I was watching with some of my friends from UK and they were just laughing… ??? Yes the acts are there but the judges phoooo niguteee… Someone bring Ian..
Reactions
Joyce Kungu Ian should be in this platform, not that fashion police bullshit he once did
Susan Oduor They are trying to copy the westerners too much hadi its sickening…. they forget kina Simon Cowel & the rest are very original….???Trust me they already know the winner????Kwanza that myyyyyy ooooh myyyyy wa boyz club huwa i dont trust him at oooooolllll?
Oketch Japhrice Ian should replace Gaetano. He just sits there looking handsome
Mitchelle Andanje Very true…where is judge ian mbugua
Indra Indra The last show every presentation was a yes.. And i was like who shall be the winner then???????
Goria Pendo Fondo I was dissapointed at the group that Jeff gave a golden buzzer. There were more deserving acts that could have been given the golden buzzer not that makorokocho group. Wako down kabisa. The rwandese is very beautiful but my least favorite. She is amazed by the simplest things you would think it's her first time on planet earth. Terrible show.
Apiyo Okoth Apiyo Yaani bado kuna wengine wenu mna nguvu za kuwatch EAGT ?We need better judges please.