Award-winning  Radio Citizen presenter, Willy M Tuva alias Mzazi has taken fans by surprise after sharing a throwback photo of him when he was an artist.
Tuva is known for his longtime mentoring, nurturing and promoting local artists took the advantage of Thursday to share his humble beginning.
The photo which was shared on Instagram showed Tuva who looked like a village boy showcasing his talent as a painter.
Accompanying it with a long caption,Mzazi Tuva revealed that, he earned his first cash using his painting talent.
"Hard Work Pays : This is how I earned my first shilling. Nilianza kama mchoraji, nilibuni nembo na kufanya painting for fun but kwa kipaji hiki nilijipatia kipato cha kwanza,"he wrote.
"Nilipitia changamoto nyingi ambazo badala ya kunikatisha tamaa zilinipa nguvu ya kutimiza malengo."
The renown radio host went on to thank God for the far he has come career-wise.
"Leo hii nashkuru Mwenyezi Mungu kwa kunijalia kuishi ndoto yangu ya utangazaji kwenye Radio na TV na kushinda tuzo ya the Best Radio/TV Personality In Africa @afrimma 2019. Na bado mkoko ndio umealika maua, mwanzo wa kazi next level ,"he said.
Afrimma award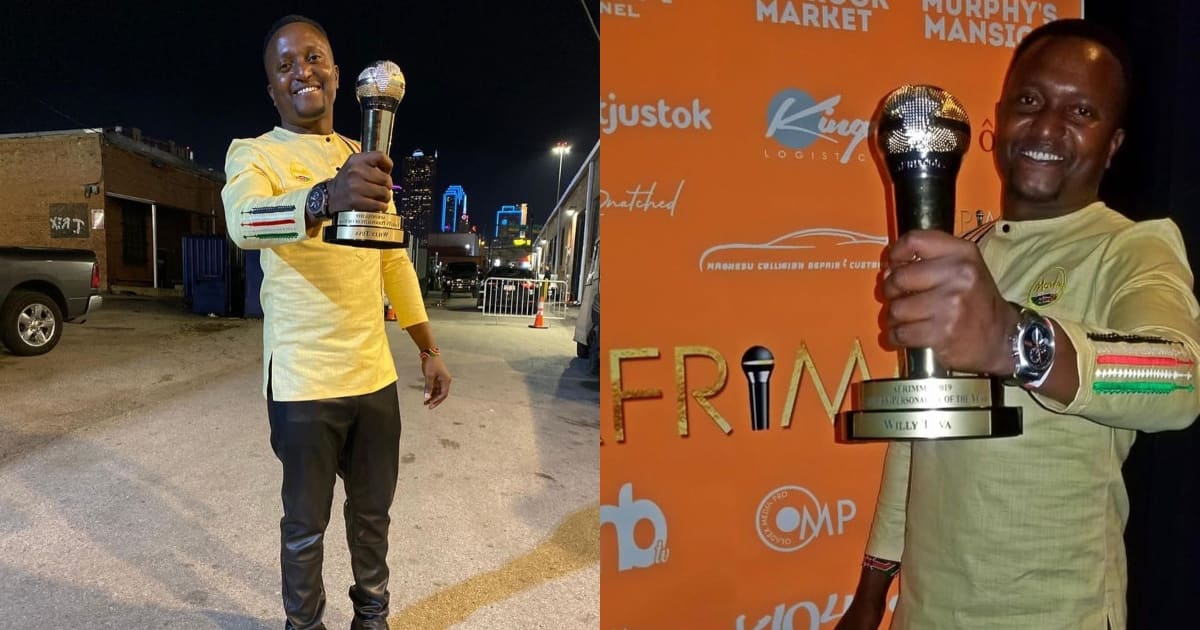 Tuva was recognized as Africa's best radio and TV presenter during AFRIMMA 2019.
Taking to social media to thank his fans after the win, Tuva who also recently won 'Best Promoter Of Talent' at the 'Diaspora Entertainment Awards & Recognition (DEAR)  made a new promise.
"After successfully uniting East Africa through music, I now take the challenge to unite Africa through music," wrote Tuva.