Neno Evangelism Founder, Pastor Ng'ang'a has been facing wrath from Kenyans following his dramatic viral videos.
Apart from his crazy moves and song in the pulpit, the controversial pastor has also left many wondering if he is mentally stable with the way he does his deliverance.
However, the man of God has for the first time revealed why he talks to evil spirits during his deliverance exercise.
Speaking during Kenya Bishops' reunion, Pastor Ng'ang'a who was on spotlight defended himself, saying that everyone has his own unique way of casting out demons.
"Waubiri wote sio sawa huwezi sema mbona huyu mhubiri haponyi kama mimi ama haubiri kama mimi tunafakuwapokea vile walivyo,"he said.
"Mimi siyo prophet kuna maprophet amboyo wanaweza kusikia na kuona penye pepo iko, mimi lazima niulize pepo unaka wapi na unataka nini."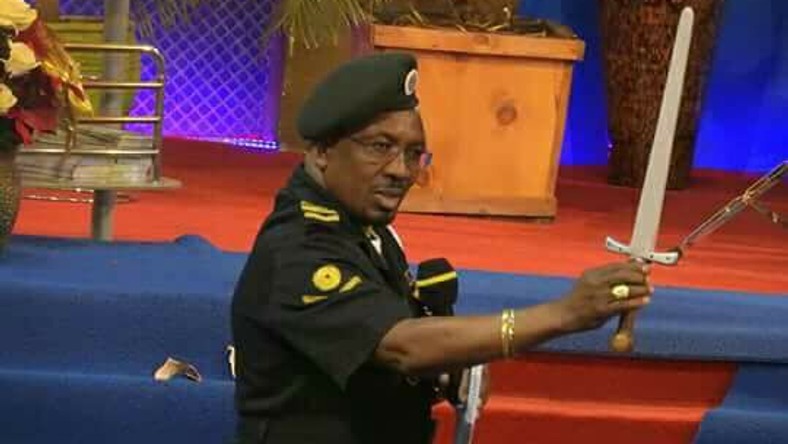 Ever since he started trending, Pastor Ng'ang'a has been on the receiving end from a section of Kenyans who thinks the man of God needs help.
However, the Neno Founder warned people against judging him and to ignore what they hear on radios and that they should first listen to him before jumping into conclusions.
"My fellow Kenyans can you listen to me please, kuna wengine walisema wachana na mambo ya Ng'ang'a, Ng'ang'a  ni mbaya,lakini kabla ya kusema mimi ni mbaya si unisikilize tu,"he said.
"Mlisikia kwa maredio nikitanngazwa mambo mbaya, sasa hi ni TV yangu si unisikize uone kama mimi ni shetani."
He went on to say that if anyone sees anything wrong with him and they are willing to help, he is open for any assistance.
"Kama ni shetani wachana na mimi ama ukiweza kuja unisaidie lakini mambo ya kujudge watu na vile watu awalisema is not right nisikilize kwanza uone nko na ushetani kiasi gani ama niko na ujinga kiasi gani you can help me"he said.
Pastor Ng'ang'a on way he speaks to demons
Watch one of Pastor Ng'ang'a's deliverance