Kenyan socialite Huddah Monroe stirred social media recently after a photo of her went viral.
The photo, in which she was dressed in a white top and a blue booty short, seems to have been taken on a windy day. Her titties were displayed as the wind blew away her top.
This invited mixed reactions from her fans as expected, with fellow celebrities who mocked her for flossing with her stiff breasts, reminding her that once she becomes a mother she will enjoy less of that as the breasts will sag.
It's not the first time Huddah is posting such a photo. The socialite, on several occasions, has ended up being a trending topic after sharing raunchy semi-nude photos online.
Here are some of the reactions;
kate_actress
Utanyonyesha tu siku moja zifanane na tende imekanyangwa ama champagne glass upside down 😩😍😍😍 but this girl is pretty aiiiii nkt
shixkapienga
Eeeeehhh maaaah 😍😍🙆🙆 umetutesa ya kutosha babe @huddahthebosschick tupeleke pole pole kama sio na rieng aki.
teacherwanjiku
Jiringe tu @huddahthebosschick ile muanguko utapata, utatujoin kwa corner yetu na @jackyvike 🤣🤣🤣 Utanona tu🤣🤣🤣
henrydesagu
@huddahthebosschick naulizia job ya Photographer…I have 10 years experience😂😂
nasracomedian
Na btw moonsoon winds hainanga adabu😂😂😂
efetommyoflife
🔥🔥🔥🔥 You are a problem
dremonaee
You look amazing babe 😘👏👏
emeka_mills
You always give us Nigerians, goosebumps, why can a girl have a body that's meant for 5?, I'm surprised 🤦‍♂️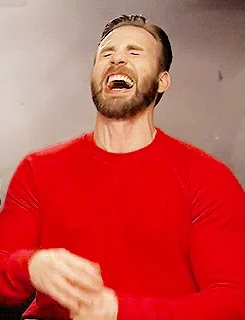 c_dx_x
Weak ass wind😞 couldn't even complete its job
dimanmkareclassics
mbingijii imekuliwa na ndogii
lynnmaggee
Waseee oneni women rep wetu 2022🤣🤣🤣🤣🤣🤣#
warui.mercy
Wasee wa kuzoom wako wapi
christ110000
I love what I'm seeing! Please let the wind blow more! 🔥🔥🔥
its_grayo
This wind opppss😑 why it didnt blew hingher😁
steddie_eddie_
@hendricks_187 kazi isiwe ku like like hapa hizo vidole zina like Tuna eza panda miti
d.3.0_
Mamaee 🙄 anae kukuna anafaidi 🙅🏾‍♂️
igombe94
The body to die for gurl huendi mbinguni ngai!😃
casper_lian
Huddah unoalewa lini 😂😂😂😂😂😂 twataka talaka
bbmshepu_waprezzo254
Natamani niwe iyo gauni huddah nakupenda hii naweka kwa screen ya cm
mollage__
Nimezoom mpaka screen ikavunjika shawrry
dokta_wa_mapenzi
Damn…I wish iam the wind…😋
don__matimbwa
this wind but yyyyy? it ddint blew higher😁😁😁