Weddings are special occasions and very big days for the bride and the groom that they treasure for the rest of their lives.
Because of its sentimental value, the bridal party usually take some time off on the big day to take photos that will serve as reminders of the big day.
Some of these photos that have been making rounds on social media are so funny that we can't help but crack up just looking at them.
They raise a lot of questions as to what was the concept the photographer and the team were going for. Without further ado, check out the funniest ones below:
The Assassin bridal team
2. The semi-upside down kissing couple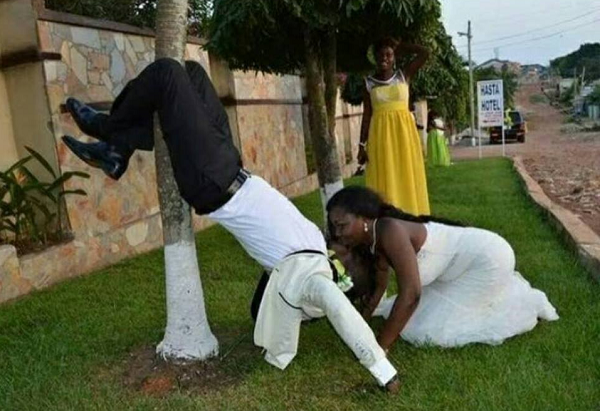 3. The wheelbarrow couple, because cars are overrated
4. The hands-off bridegroom and very touchy best man.
5. The horse bride and the bride-riding groom.
5. The Karate Groom. The bride had to duck before he kicked her face in LOL!
6. The piggy-back riding groom.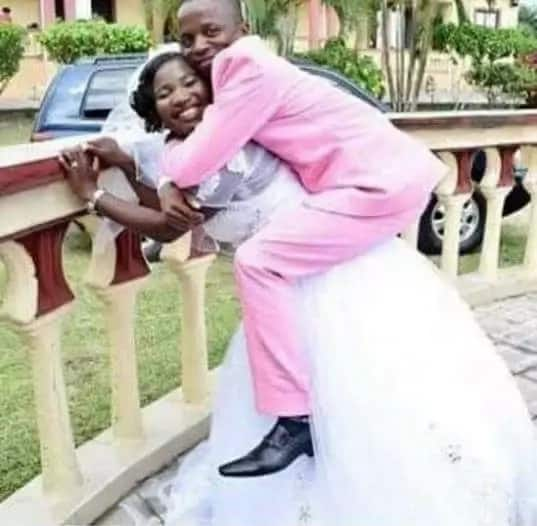 7. The Vacuum Kisser
8. The Bride must be secured properly on this bodaboda.
9. The somersault couple. Or is this a wrestling match?
10. The groom who couldn't wait to see what's under the dress
Then there's the groom who wanted his legs parted.