Atieno Miguna, daughter of political hopeful, Miguna Miguna, is not a new name for many Kenyans.
In 2017, many would recall blogs revealing photos of Atieno after revelations that she was in adult websites where she only invites 'white gentlemen.'
NRM leader Miguna Miguna has rocked headlines with news that he was set to return to the country on January 7, 2020, and he was expected to arrive at 9.25 pm.
In one sensational article, it was claimed Atieno Miguna is a high-end escort in Canada. Her profile is on several escort sites and since October 2016, she has been operating under the name Tiana.
The 22-year-old is alleged to be on several escort sites of the member's only websites and has posted six of her photos. Apparently, she does not offer her services to black people.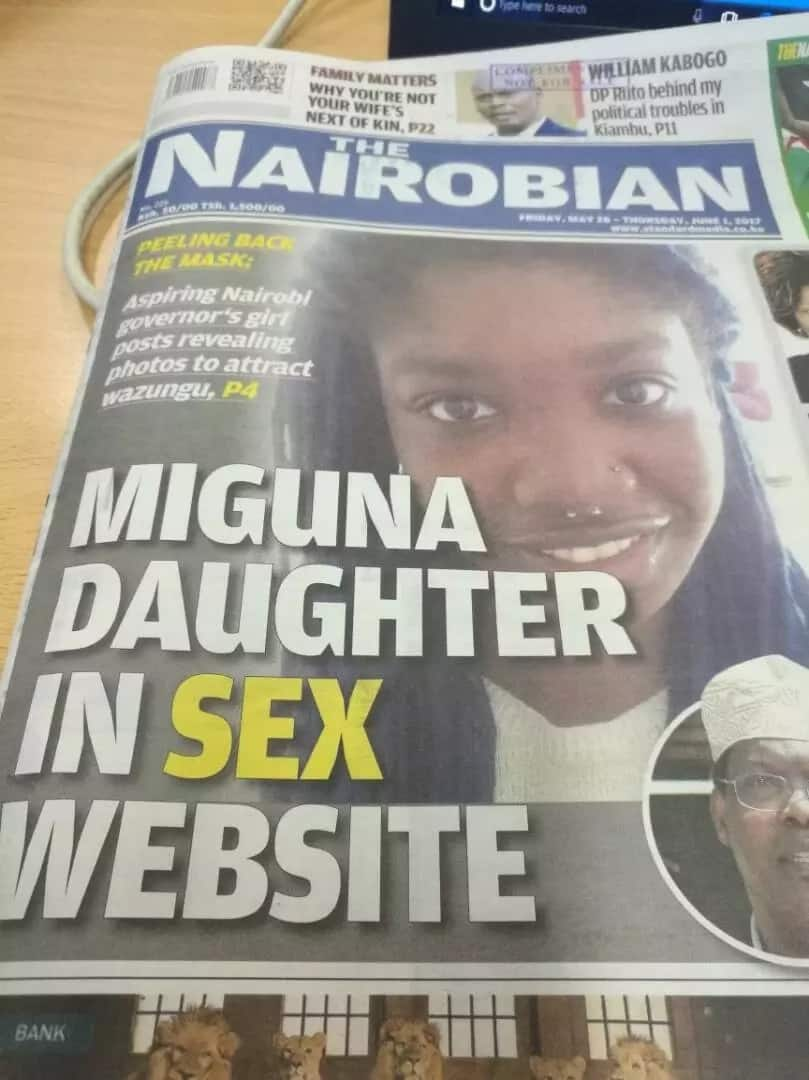 Born at Wesley hospital on 14th/July/1995, Atieno was sired by one Tracey Wynter Miguna, a Caribbean born living in Canada who got into a relationship with Miguna in Toronto in 1995.
Her birth took time and Miguna had to wait for nine hours before the doctor thought it was okay to start the epidural process.
Miguna's relationship with Wynter started only after a few months after Miguna had been admitted to the Bar.
Check out photos of Atieno Miguna below: