Popular Kenyan media personality Annitah Raey sparked the internet after she came out blasting men who ask funny questions during bedroom matters.
Taking to Twitter Annitah categorically stated that men should practice and stop asking ladies about favorite positions. Likening the bed game to football, Annitah said that a good footballer will always score no matter where in the pitch he is standing.
Annitah wrote on her twitter handle.
Annita's post evoked mixed reactions from her followers as some came disputing her argument while others supported. However, what stood out was the nature of responses which were both humorous and hilarious.
Take a look!
Papa Paulo
Not true. There are those who can specialize on the left or right-wing. That's why the position question can't be avoided. If you are left-footed you can only manage a specific position. Though I know with your size you can't wheelbarrow or hurufaro stairo ??
Julius Bundi ✍
I mean, intersex have no moral authority to lecture men
DICKINSON KIPTOO
But kuna angle nirahisi kuscore
Talks of lazy ppl in bed communication is the center of everything
Jackson Mwakina
???? kuna positions mnatuweza haraka. So tukijua, hio Ndio itakuwa stronghold yetu
Jackson Mwakina
Akikuuliza.. mchoche tu haha ? ?. Sema ya uongo
Nyash/African Teacher
ne.. Ongeza volume kapsaaaa… Infact this should reach out to footballers #nonumbers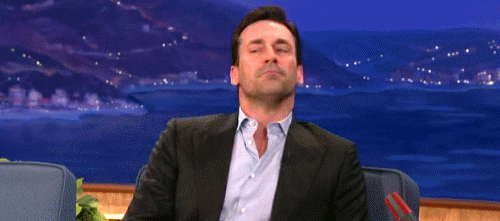 Jesse mzeiya
Matters the ground… Messi cannot score in mathare grounds…. Shhh…
Kiilu Ndeti
The only two exchangeable numbers in this game are 6 and 9. If you know, you know
Coachboris
We have good positional players and we have good utility players… A utility player can play anywhere in the field and can score from anywhere in the pitch.. Specify what your team needs… ? ?
How are you discussing scoring with an Arsenal Man.. I beg ? you should have spotted the reaction and knew automatically.. Arsenal and scoring.. Oil and water pic.twitter.com/slMx5hLqHU

— Syombua A. Kibue | #KenyaUnbowed ?? (@Syombuak) August 29, 2019
+254Franckie????????
Can Messi be a good goalkeeper, can De Gea be a good striker, Can lindergard score from his team's half ??? tafakari.
Sylvester Kufwoyi
When we ask about position we want to avoid being De Gea ati kazi yake tu ni kusimama place moja pale kwa goal na Crystal palace wakishoot anaachilia tu inaingia. That question is always crucial. Hatutaki kuwa goalkeeper ??