Comedian Njugush's wife Wakavinye aka Celestine Ndinda turned 27 when the clock struck 12:01 am today.
Kenya's King of Comedy Njugush is not only a funny man but the sweetest family man in the limelight today. He plays his role as a funny man as well as husband impeccably. The couple which is currently rolling in money wasn't always so blessed financially.
They went through tough times in campus and during their come up. Despite the current notion that women leave men for richer men and the sponsor culture that has plagued the country, Wakavinye stayed loyal and true. Years later, the money came and they have a beautiful son they bring up.
To mark his precious wife's big day, the comedian jotted down a sweet message thanking her for being his greatest support system. He indicated that he wouldn't want to dream of the future without her because dreaming with her ensures that all his dreams come true. They say when you find a wife you find a good thing, and Njugush is among the lucky few to testify to that.
Check out the sweet message he wrote her below:
This was her reaction to the sweet message:
Awwww thanks love?. Lakini hapo kwa panya zii ??? nataka keki tu??
Njugush is known to go all out for his wife on special occasions. Two years ago on her birthday, the funny man flew them out to Dubai to celebrate his queen. Check out some of the pictures below:
 

View this post on Instagram

 

DAY UNO This woman has been soo good to me. Starting out bana nilikua nimeparara sana. There was no Njugush just a young guy trying to make it in life. Kuosha masahani kwa hoteli, auditions hapa na pale. This lady always held me down.I was so broke that at times couldn't afford supper. She'd always save her college pocket money for that.She'd go to githurai market and do some shopping for the house ata kama nyanya zilikua funjika loool. Lol yani she's that day one. I was so broke that on her birthdays i used to kill my family members bana "babe nimepigiwa simu kuna uncle wa cousin ya aunt ya cucu wa beste ya mwalimu wangu wa nursery amepass…….. Exams" lol nisiitishwe treat aki. but she understood, the heart really wanted to treat her lakini mfuko ilikua petition. She told me because we gonna be together for long hizo birthday nitalipia tu loool and she was categorical that she'd want one of those birthday's iwe dubai. Iv never seen a mgenge lady such as she . I rem one day she came to my kabedsitter pale transami, a neighbours' laptop had been stolen.physical searches were being conducted house to house, now it was my bedsitter's turn. Aki the caretaker aliingia akaona nikiwa na matress na stove only akacheka and said 'pwaahaha hapa ata mtu hawezi ficha" After they left this lady laughed out and said "babe usiskie vibaya, hii nyumba siku moja tutajaza" Thats the moment i knew haendi mahali (also that's when we started using ata sijaskia vibaya phrase) Yani nyumba ilikua empty mpaka i made sure Abel mutua never entered that house, alikua anaenda kuingia chochoro nameambia huku ni kubaya side mirror zinaenda kwenda lol so he would fret and anasema nitaingia basi kukiwa mchana, i made sure that didn't happen.lool For real she kept me on my toes. Yani i had to make it or make it. I haven't reached there yet but i thank God so far. He's been amazing like i can't say enough. I don't know if there's nothing i wouldn't do for her, including kushika room?. Brothers and sisters never get tired of those humble beginnings Happy birthday @celestinendinda thanks for taking care of me, NOW it's my time, i got you babe
As we wait to see what he has planned for her this year, check out some sweet birthday messages the beauty has received on her big day.
namelesskenya
Hapo Sawa Buda!!! . Shikilia!! ? Happy birthday @celestinendinda…you are blessed! kumbe wewe ni mtoto hivo?????
nycewanjeri
Happy birthday dear ❤️
sharon_kibuu
Kwani Njugush can be emotional ?????????????
millywajesus
Happy birthday @celestinendinda your laughter is a reflection of your kind heart. May you archive all your dreams in Jesus name.
I love you guys ❤️❤️❤️❤️❤️ I hope am not being clingy ?
jombiejanet
??eti panya….happy birthday to her and to many more years
brigit_nana
Nipeeeni hiyo glue mumekuwa mkitumia ???
gracemakosi
Happy many more, Leo tupanya tushike ???
moses_kal
?? nimekwama hapo kwa panya atakama hakuna continuation.
gi.rl.bo.ss
Happy birthday to her….more life to you guys ❤️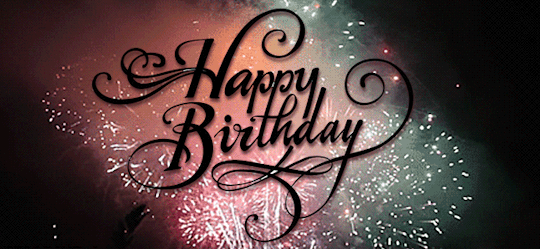 bonniehemm
Happy birthday Celestine.. Real inspiration?
Ate panya??… happy birthday to Cele♥️♥️♥️