For decades, Kenya's commercial sex works have been conflicting with the police following numerous raids at their operational bases.
But this is not the case at Nakuru County, ladies of the night and police officers have a cordial relationship.
Rallying under the 'Smart Ladies' umbrella body, over 200 women, who are earning a living through sexual activity, proved that besides running an illegal business they too can give back to the society.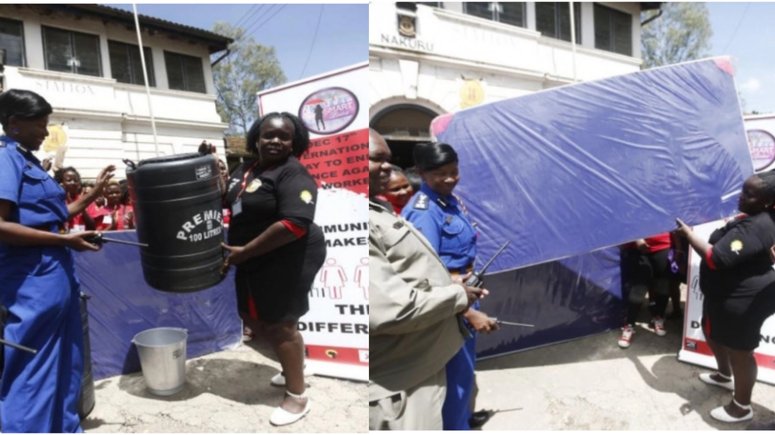 In a rare gesture that caught both police and members of the public, a group of bold and jovial sex workers cleaned two police stations and donated beddings for cells as the world marked the International Day to End Violence Against Sex Workers.
Dressed in red t-shirts emblazoned 'Smart Ladies' to mark the day, led by their chair Daisy Achieng, the more than 200 women handed over beddings and seedlings for flowers to the OCPD, Elena Kabukuru.
The elated ladies also planted trees at the station as they sang to celebrate the day.
Other members also planted trees at the station, pruned overgrown vegetation in a move that positively surprised the officers and observers.
Talk of the ladies of the night and police officers symbiotic, nay, cordial working relationship.
Rape, economic violation, intimidation and harassment by the public, clients and the police are some of the dangers they face during the course of their work, the sex workers stated, with group leader Achieng, noting "there are times sex workers book a room, but the client turns against them, for instance, they are beaten and raped too."