Kenyan women are truly among the most beautiful women on earth and our plus size celebrities are changing the status quo with their thunder thighs.
More and more plus size women are rising to become the envy of most women and the desire of most men.
Thick thighs do save lives and these 8 sexiest plus size celebrities in Kenya are proving just how much.
Lorna Muchemi
A quarter of the famous youtube group 'Over 25' Lorna Muchemi popularly known as Lonzie serves face and thunder thighs all day every day.
This beauty has curves for days and isn't afraid to show them off. Every so often she kills her male fans with kindness by flaunting her sexy body and we're here for it.
If watching her on youtube is anything to go by, the beauty is also a freak in the sheets, proving that her confidence surpasses Instagram.
2.Kamene Goro
Radio siren Kamene Goro needs no introduction. This beauty has the face of an angel and the curves to match. She rocks her plus-size body unapologetically and throws it in hater's faces just to remind them she's the boss.
This KISS 100 breakfast show presenter who has been making powerful strides in her career from a young age continues to inspire young girls and women to be themselves authentically.
3.Neomi Ng'ang'a
Actress and radio presenter Neomi Ng'ang'a is truly a force to be reckoned with. It's hard to believe this phenomenal woman breaking the glass ceiling grew up in Huruma Slums.
She is actively working to conquer the world of radio and TV with a sexy pair of heels on. Her fashion will stop anyone in their tracks.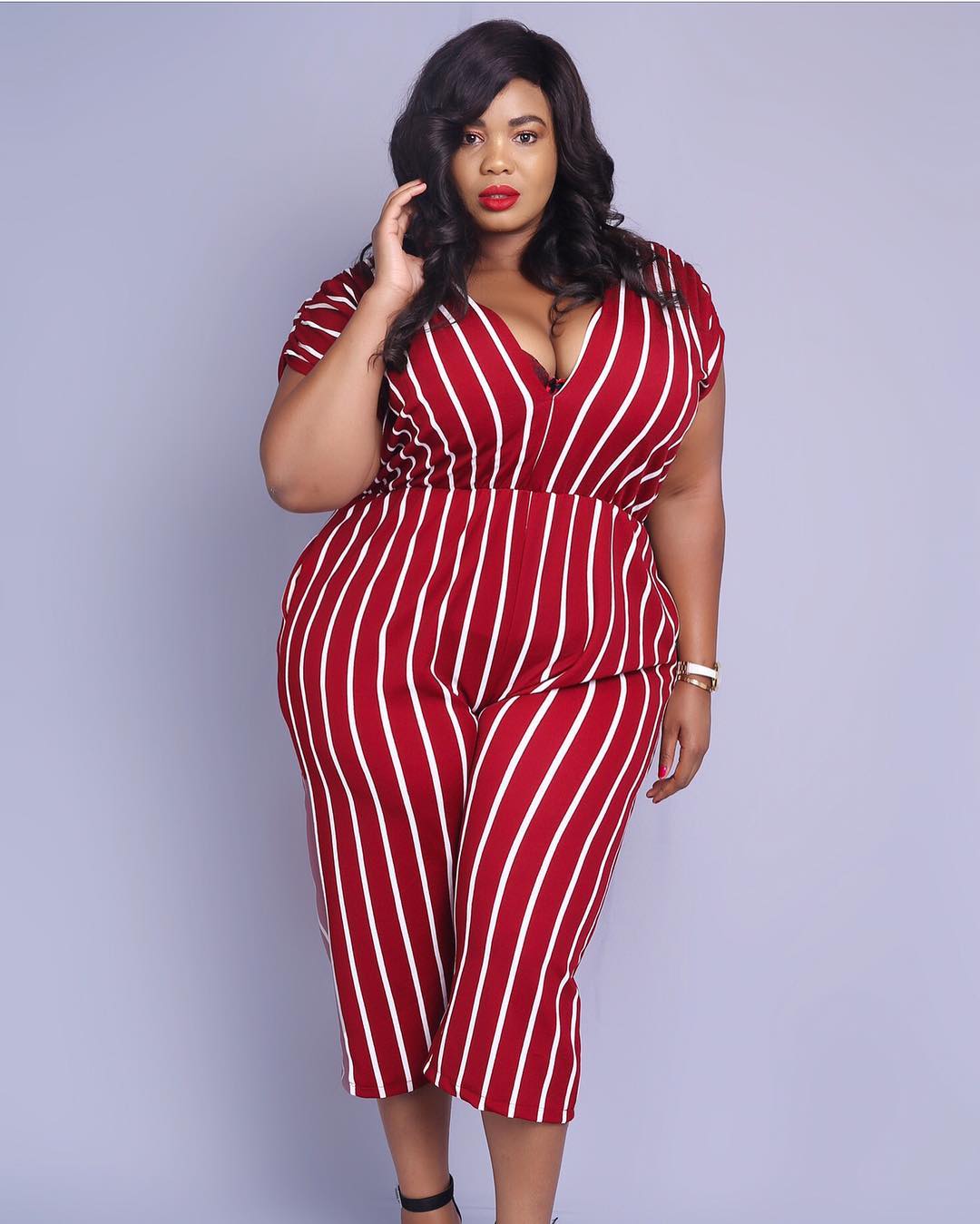 4.  Anita Mogere
Kenyan blogger Anita Mogere who curates content for her blog 'From Curves with love' has been serving curves and thighs unapologetically. She has solidified her place in the influencer community in Kenya. She is one of the influencers for Marini Naturals.
5. Shely sophisticated rhythm
Youtuber and plus-size model Shely is truly a phenomenal woman. She was among the finalists at Miss Kenya Plus and is not camera-shy, making her a favourite for many bands.
Her smile will literally take your breath away. Did we mention she travels the world with fellow beauty queen Natalie Tewa? Beautiful women ru in packs after all.
6. Miss Nyawi
If you follow Nairobi fashionistas, then Nyawira Mumenya is not a new name to you. This beauty and blogger won the coveted Bake awards in 2017 and continues to create content around being a fashionable plus size lady. More power to you Nyawi!
7. Millicent Omanga
If there are a few things we know for sure about our madam Senator Millicent Omanga is that she has a sexy body and can shake her big bum. Well of course alongside being an influential politician, she is truly a force to reckon with. Looking at her its easy to believe you can have it all.
8. Sandra Dacha
Auntie Boss actress Sandra Dacha aka Siprosa winds up our list with her magnificent sexiness that gives many Kenyan men sleepless nights.