Atieno Miguna, daughter of political hopeful, Miguna Miguna, is not a new name for many Kenyans.
In 2017, many would recall blogs posting photos of Atieno after revelations that she was in adult websites where she only invites 'white gentlemen.'
In one sensational article, it was claimed Atieno Miguna is a high-end escort in Canada, North America. Her profile is on several escort sites and since October 2016, she has been operating under the name Tiana.
"Hi, I'm Tiana every man's ebony dream. Do you want to play? Come join me for naughty sensual fun. Let me help you unwind and relax… text 416-473-**** pls no blocked numbers Tiana," one of her descriptions in the websites is said to have read.
The then 22-year-old posted six of her photos on the member's only websites and used sweet words to lure in clients.
"Busty and slim, curves in all the right places," read a steamy description in one of the sites.
As expected, this story shook the country and had Miguna threatening to sue The Nairobian Newspaper because it came at a time when he was gunning for the Gubernatorial seat.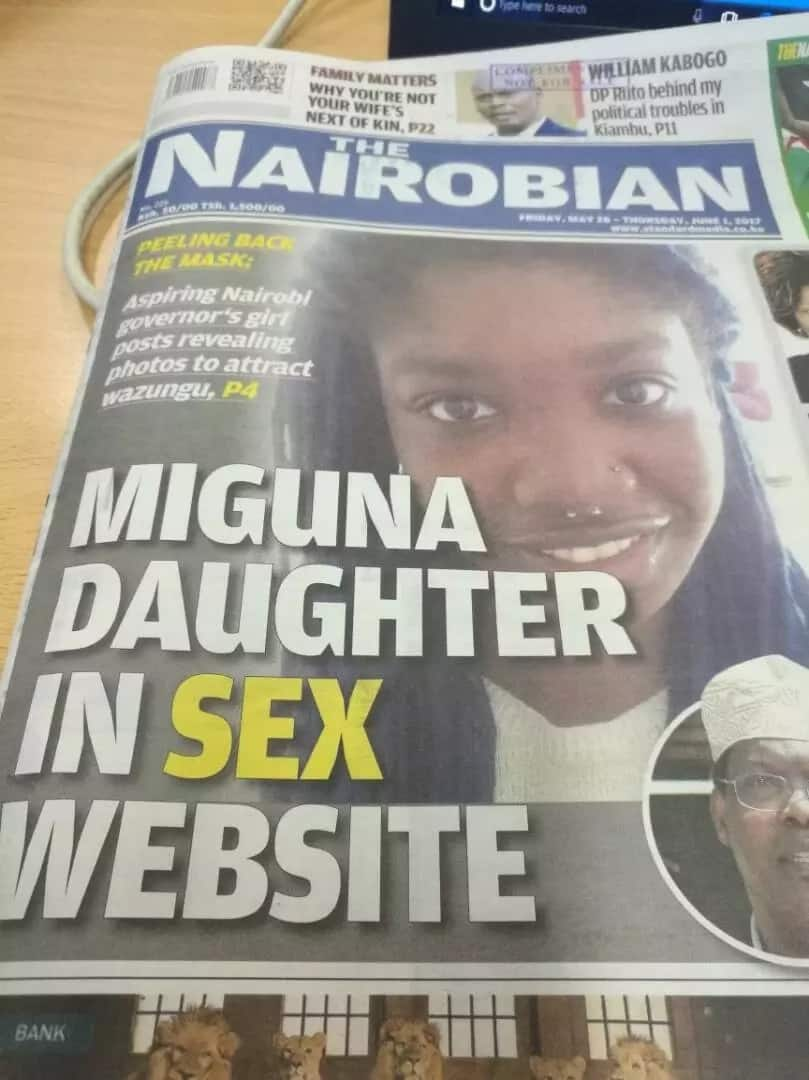 Before the drama and sex websites, Atieno enjoyed a relatively normal childhood.
Born at Wesley hospital on 14th/July/1995, Atieno was sired by one Tracey Wynter Miguna, a Caribbean born living in Canada who got into a relationship with Miguna in Toronto in 1995.
Her birth took time and Miguna had to wait for nine hours before the doctor thought it was okay to start the epidural process.
Miguna's relationship with Wynter started only after a few months after Miguna had been admitted to the bar.
Check out photos of Atieno Miguna below: