Stivo Simple Boy has caused an online frenzy yet again following his birthday message to the king of Genge, Jua Cali.
Jua Cali was celebrating his 40th birthday on 12th September. The party, which was held at the Blend Nairobi, involved a listening session for his new album "Mali ya umma".
Despite his courage, Simple Boy has been receiving trolls for his way of rapping. Many times he has been called a pathetic rapper but this has never stopped him from going on with music to achieve his dreams.
After he shared the birthday message, netizens stormed the comments section with mixed reactions.
Watch the birthday message below:
Here are some of them;
G Le Grand wat is this boy really saying….
hakakanajua matiang'i ninani kweli..
Walimbwa Titus Mwenye kuchukua video nayeye hakutakii mema 😂😂😂😂 imeisha lakini anaendelea kukumulika kwa mdomo
Mkare Dave Nani huonanga huyu msee akikaa msee wa nduthi
Mathwity Maige 😂😂😂😂😂ai sweety aty usipo acha mihadarati utapigautapigwa viboko iingie kwa burwein
Alilove Bakaraimz Tuache mihadarati ndo utumie peke yako😆😆😆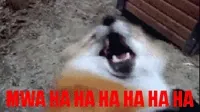 Baba-t Dat Zulysyke Abdul ushawai chinja mbuzi kwa birthday yako mpaka ikalia meeeee kweli 🤣🤣🤣🤣🤣🤣🤣,, au sio ndo manakeee
Leonard Rono ni mihadarati gani unatumia??
Syombua Mulu Ati meeee lakini Huyu ! Wacha mihadarati aki
Madara Philip Miadarati siwachi budah kwan tuwache ndio utumie yote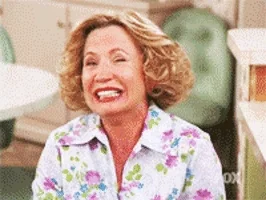 Rowz Nyar Asembo Yaaanii nowadays unadeel to na people like Jua Cali,,,Buruen imetupita kapsaa🤔🤔🤔
Anko B Mustafa 😂😂😂 Stivo pia wewe uwache mihadarati ati unachinja mbuzi inaliaje? 😅😅😅😅
denmas01
Umeanza kuchanganyikiwa sasa bro😂😂😂😂
verahmaosa
Chinja mbuzi, mbuzi ilie Mee!😂😂😂🤣 bruh
gathure_
😂😂😂😂😂😂😂😂😂 sasa wewe unatumia mihadarati chini ya maji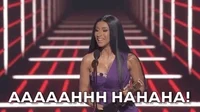 lydiahlyeen8
Ati mihadarati itaingia kwa BRWEIN(Brain)
ndeto_jaythree
😂😂😂😂😂 nani anakivalisha nguo stivo
flozieapiyo
😂😂😂@stivosimpleboy ul never seize to amuse me😂😂💥💥
konshenkd10
Tusipo acha ujiga tutaimba Kama wewe
wuodanyuongi
Mimi afadhali niachane na Bibi na siache pombe