Apart from being popular for his music, Tanzanian artist Diamond Platnumz is also known for his endless controversy.
Over the years, he has been caught up in dramatic relationships and this equally reflects in his music career.
Diamond has not only got in trouble for crossing other artists but has also been punished by the Tanzanian government over steamy songs like Mwanza which led to his ban.
Despite the fact that his music has earned him fame at the international level, his critics believe that he lacks originality.
To back up these claims, Diamond is mostly known for sampling his music, beat or video concept instead of being creative.
Here are the songs that Diamond had been accused of stealing
Baba Lao
Diamond was accused of stealing his latest single 'Baba Lao' from a song by Nigerian singer Naira Marley dubbed 'Soapy'.
This song was released days before the just concluded Wasafi Festival and currently has over 4.7 Million views on You tube.
The One
The wasafi CEO allegedly stole this song from Namibian Singer King TeeDee in what many believe was meant to be a collabo.
According to King TeeDee, Diamond made his original song better and he stated that this particular song came from the heart.
After the release of this hit, Diamond was attacked online by Namibians who warned him against performing in their country.
Tetema Music Video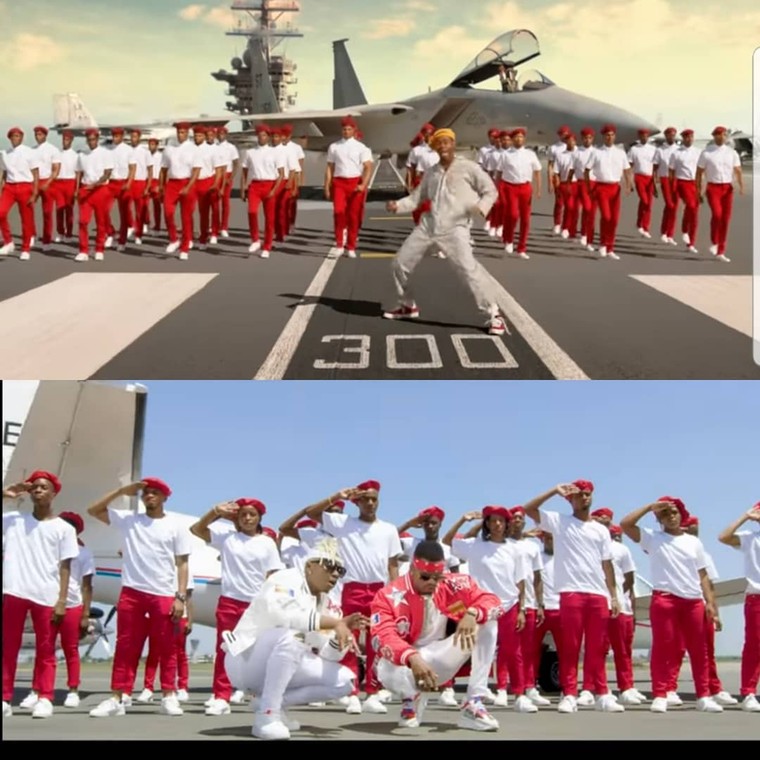 His collabo with Rayvanny sparked online debate after fans learnt that some concepts from his music video were originally in Tyler the creator's song- See you again.
Kwangwaru Beat
Harmonize and Diamond were exposed for stealing the Kwangwaru beat from Tempo song by Dufla.
GrandPa Records CEO  Refigah publicly shamed the wasafi artists during a press statement.
According to Refigah,  he blamed the media for being too lazy to do their research and that is why they failed to notice that the WCB stars stole the beat from a Kenyan song.