A video showing an older woman twerking on all fours during a church service has excited netizens.
In the video footage which has since gone viral, the old lady adorned in proper blue Sunday attire is spotted dancing normally before the spirit takes over her.
The transformation happens when a reggae beat is played during the service. The lady who is seen at the front of the church starts slowly before getting down on her fours to twerk like the video vixens you see on TV.
After dancing for a few minutes, she gets back up and walks back to her chair like nothing happened while the whole church goes wild.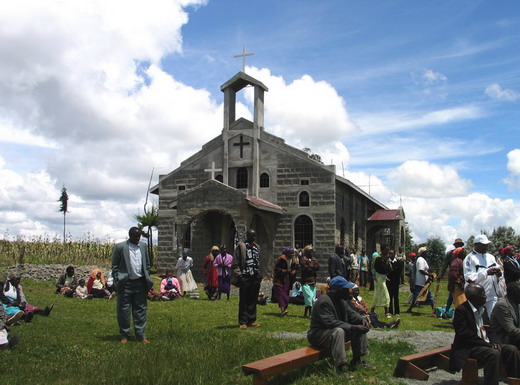 The congregation is seen springing from their chairs running all over the church in what seems like excited disbelief and shock.
Some are even seen embracing her as they laugh and scream.
The video captioned "Service was going on well until she remembered leo ni Friday na Tuesday ni holiday," has excited many Kenyans and garnered almost 10,000 views on social media.
Mutsotsoleki said, "Dpp should investigate the effects reggae has on our society b4 it's too late."
Deestellah said, "@nyar_sirdon twende hii church 🤣."
Nainimuziki sarcastically added, "@omutla come for your aunty."
Check out the hilarious video below: