Ugandan businesswoman Zari Hassan is galavanting in the United States of America after landing the prestigious judging gig for the Miss Uganda Beauty Pageant contest in Chicago.
This comes after the beauty was a judge in the recently concluded Miss Uganda Pageant where she caused a lot of drama with the MC of the night Anita Fabiola before officially announcing and crowning the new winner.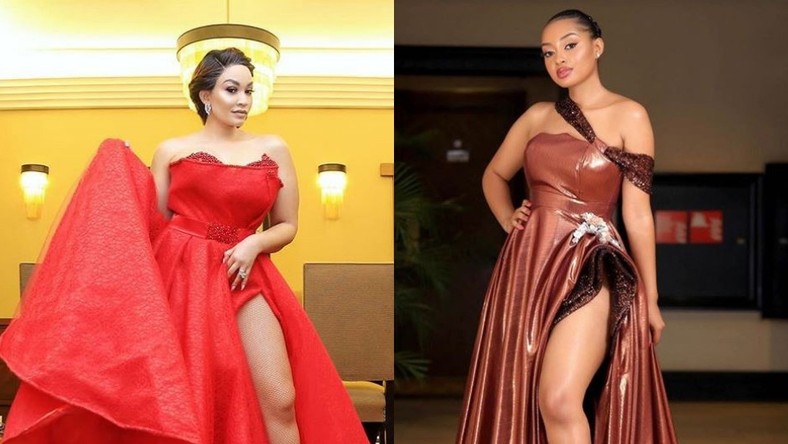 The mother of five has been showing off pictures in the big city after she landed and crowned the winner in the event that took place this past weekend on 30th August. She looked breathtaking and switched up her look from the modern princess look she likes to an African princess themes outfit.
One picture has however caught the eye of hawk-eyed netizens who can't help but recognize the power in Zari's breathtaking beauty.
We all know that Diamond Platinumz taste in women is top-notch. It is no mistake that Diamond Platinumz wifed her and gave her two babies, her beauty is truly unmatched. It seems that that is the case since landing abroad after a photo of a man in the arms of his lady caught gazing at Zari leaked.
The man is caught right in his tracks when Zari steps out and gets in his line of view. He seems mesmerized at her beauty that he can't hide it from his apparent girlfriend whom he is holding hands with.
The photo has excited fans all over who all know that Zari is truly a force to reckon with. Check out the photo below;
Here are some of the hilarious reactions to the photo:
moods.mariam
People think she's Beyoncé
zaribillionare
Wazungu nao wanashangaa urembo waasili wa huy mwanamke ???
i.am_juliee
??huyu ni pain killer?
rosejerry2037
Wazungu nao wanateseka uko